Digital Marketing Executive
BA Hons, NVQ 3
BA Hons Humanities and Communication. University of Deusto, Spain 2012.
Minor degree in Journalism, Hanze University, The Netherlands 2012.
Level 3 in Education and Training, St Helens College, UK 2017.
CAE-Cambridge Advanced English Certificate 2013
Ainhoa is our multilingual and super-smart digital marketing executive.  She runs the Smileworks social media accounts, content strategy, and email marketing campaigns.  Ainhoa also assists our Digital Marketer Ed Challinor in formulating the Smileworks marketing strategy.
Ainhoa is a qualified photographer with advanced qualifications in producing beautiful images and videos.  She is our in-house all singing-all-dancing reporter and keeps our clinical photos tidy and makes sure the practice and clinicians look their best for the world.

One of her beautiful pictures has made the cover the British Society of Dental Hygiene Therapists (BSDHT) magazine "Dental Health" March 2019.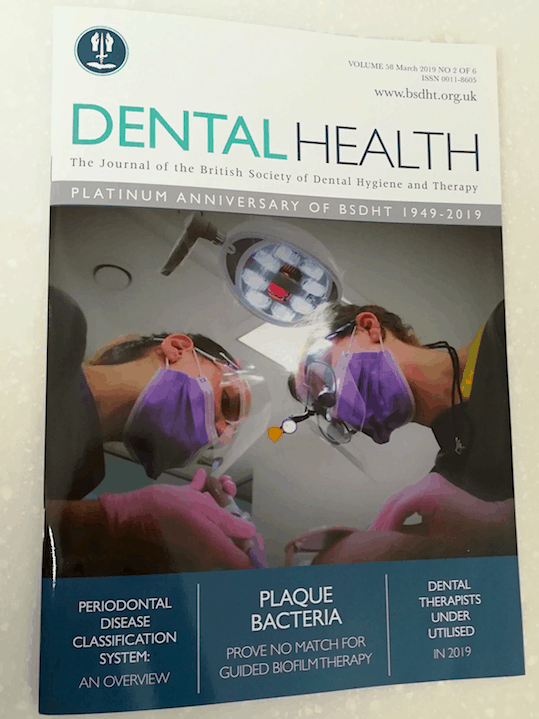 Ainhoa comes from the wonderful city of San Sebastian, Capital of Culture 2016, where she lived for 23 years till she decided to come to Merseyside to follow her aspirations in marketing.  In her spare time she runs private Spanish classes for school-children, climbs mountains and likes nature.  She loves getting lost with her camera in the Pyrenees in Spain and in the Lake District in the UK.
If you want to create a path in marketing like Ainhoa have a look at our marketing recruitment page.