SPECIAL INTEREST IN RESTORATIVE DENTISTRY, COSMETIC DENTISTRY AND DENTAL IMPLANTS
BDS MSc MFDS RCS (eng)Registered 2013
GDC: 244889
Dr Billal is our extremely talented dentist. He has a specific interest in aesthetic and reconstructive dentistry. He produces some of the best porcelain and composite veneers we have ever seen here at Smileworks and also first rate dentures with and without implants. He also treats patients for full mouth rehabilitations including tooth wear procedures.  He was even described at a conference (off the record) recently by a colleague as "The most talented dentist this country's seen in a very long while" so needless to say we're very happy to have him on the team.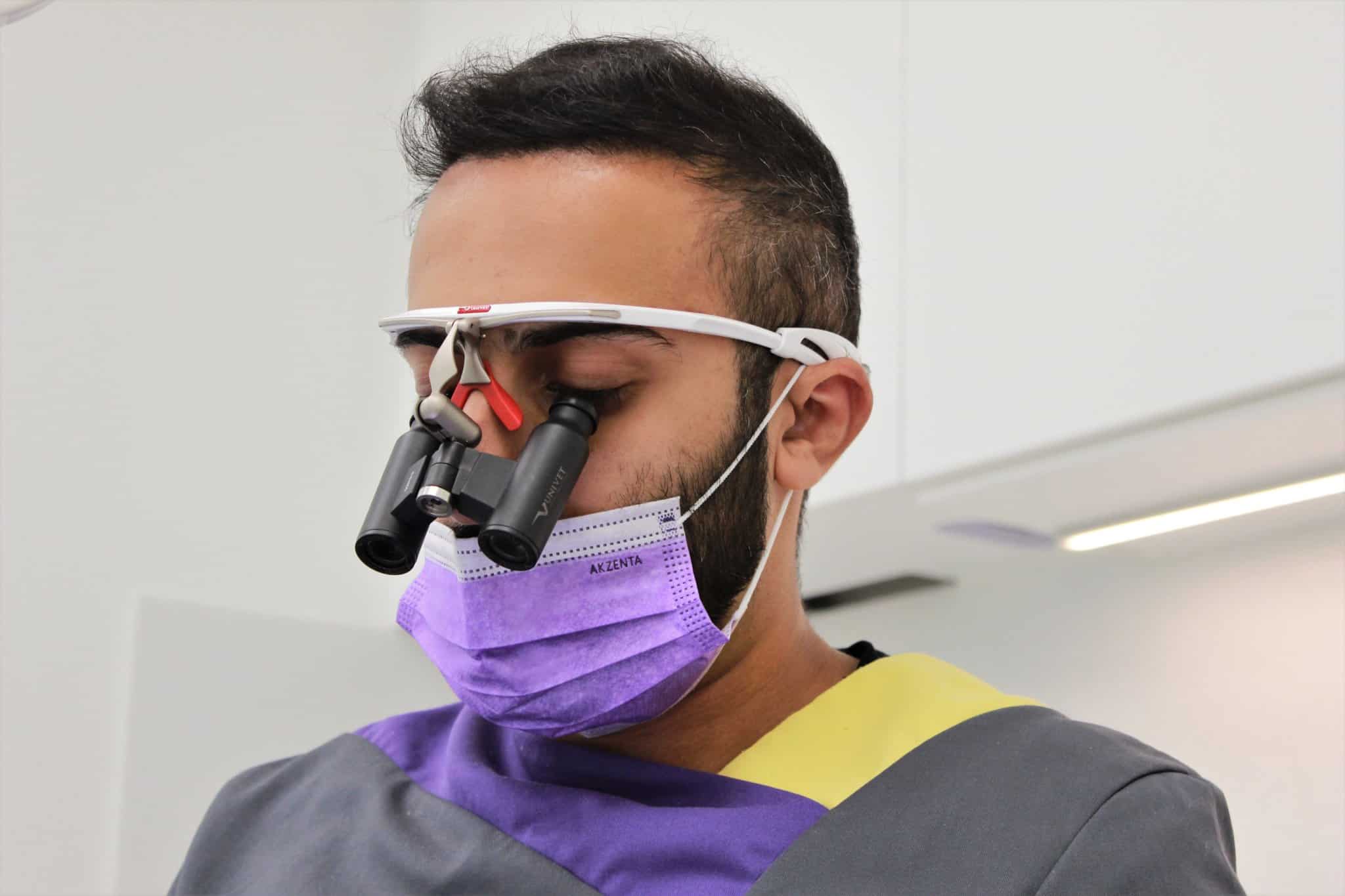 Billal spends a great deal of his time at Smileworks treating our veneers or composite veneers patients and also consults for dentures and other restorative work such as anterior tooth fillings when patents have tooth decay on their front teeth.  Here's what Billal's patients think of him:

"I went to Smileworks to have the composite reconstructions on my two front teeth replaced as well as my teeth whitened. On my first appointment with M.J I was given detailed explanations of what these processes involved, which not only eased my apprehensions but stood out from all the previous dentists I had visited. The teeth whitening took approximately two weeks, after which I had the most amazing reconstruction done on my front teeth by Dr Billal Arshad, including a flawless colour match to my newly whitened teeth. The treatment I received was incredible and the end results speak for themselves, I have had numerous people within the fist week comment on how incredible my teeth look. To all the staff at Smileworks I say thank you so much, you have made me a very happy customer."

If you'd like to Refer to Billal then take a look at his printable referral credentials here: Dr Billy Arshad Referrals
[google-reviews-pro place_name='Smileworks Liverpool' place_id=ChIJYcxahCghe0gRzAq3iKInT8E auto_load=true rating_snippet=true min_filter=5 view_mode=slider slider_speed=2 slider_count=4 nofollow_link=true]
Are you a consummate professional with a perfect record of beautiful restorations?  Maybe you belong with Billal at Smileworks?  Apply for restorative dentist jobs in Liverpool right here.