Level 3 Personal Training, 2019
Events Management and Digital Photography BA Hons, University of Chester, 2015


Erin Taylor is one of our meticulous, approachable and efficient front of house team members. Erin might be one of the first faces you meet when you come to visit our practice. She is always there to assist our patients, booking them new appointments and answering any questions about treatments, memberships and prices.


Erin is always happy to help. Her aim in every aspect of her life is to make people feel good.
That's why she combines her role as a front house team member with being a personal trainer. Erin says what see really love is: "Helping people achieving their goals".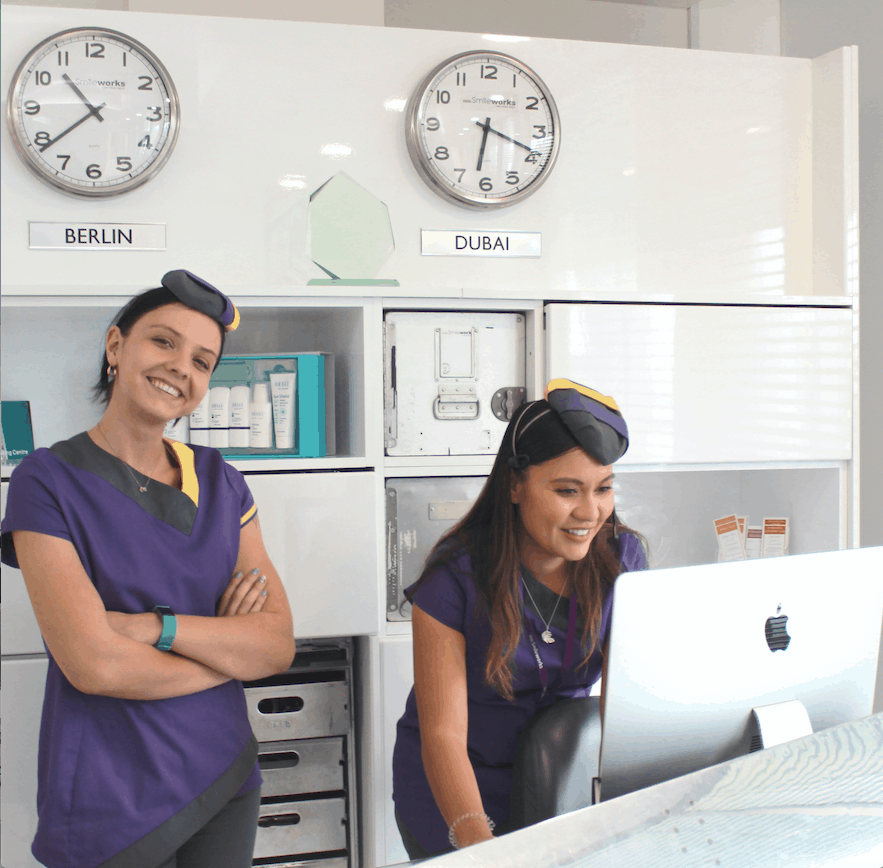 Erin loves organising events and in 2016, after finishing University, she was involved in planning 3 big festivals in Liverpool: "Liverpool Pride Festival", "Liverpool Loves" and "Kidsfest".


Erin's life is really busy at the moment and that's why she loves chilling and spending some time watching "Friends" with her 2 cats.


If you think, like Erin, you've got what it takes to work the Smileworks front of house then apply here for dental reception jobs.