Dental Nursing NVQ4 | 2017
BA (Hons) Business and Joint Honours Media and Cultural Studies | University of Worcester | 2011- 2014
CAE-Cambridge Advanced English Certificate | 2010
DR Ioan Mesota National College, Brasov, Romania | 2007-2011
Currently doing a radiography course
Georgiana is our super-smart dental nurse.  Although a junior team member, she punches above her weight and is an asset to Smileworks with her unceasing positivity, energy and intelligence.

Georgi comes all the way from Brasov, Romania, where she was the top student at the best school in the area.  She decided to leave the beautiful mountains and valleys of Romania and come to the UK in search of a world class higher education.  She studied at Worcester and then at Hugh Baird to become our rockstar Smileworks Dental Nurse. Georgi finished her degree in record time and we were so proud of her she received Smileworks "Dental nurse of the year 2018" award.
Growing up in Romania is 'tough' and Georgi tells us how she was coerced into the Cheerleading squad by her mean instructor 'Miss Barbie'.  Georgi also believes in magic.  And if you see the place where she grew up you'll probably understand why.  We were a little surprised to learn that Brasov is actually the capital city of Transylvania and that Vlad Drakula was a real guy with some seriously niche hobbies.

But don't panic – after you've been in surgery for five minutes with Georgi, you'll believe in magic too.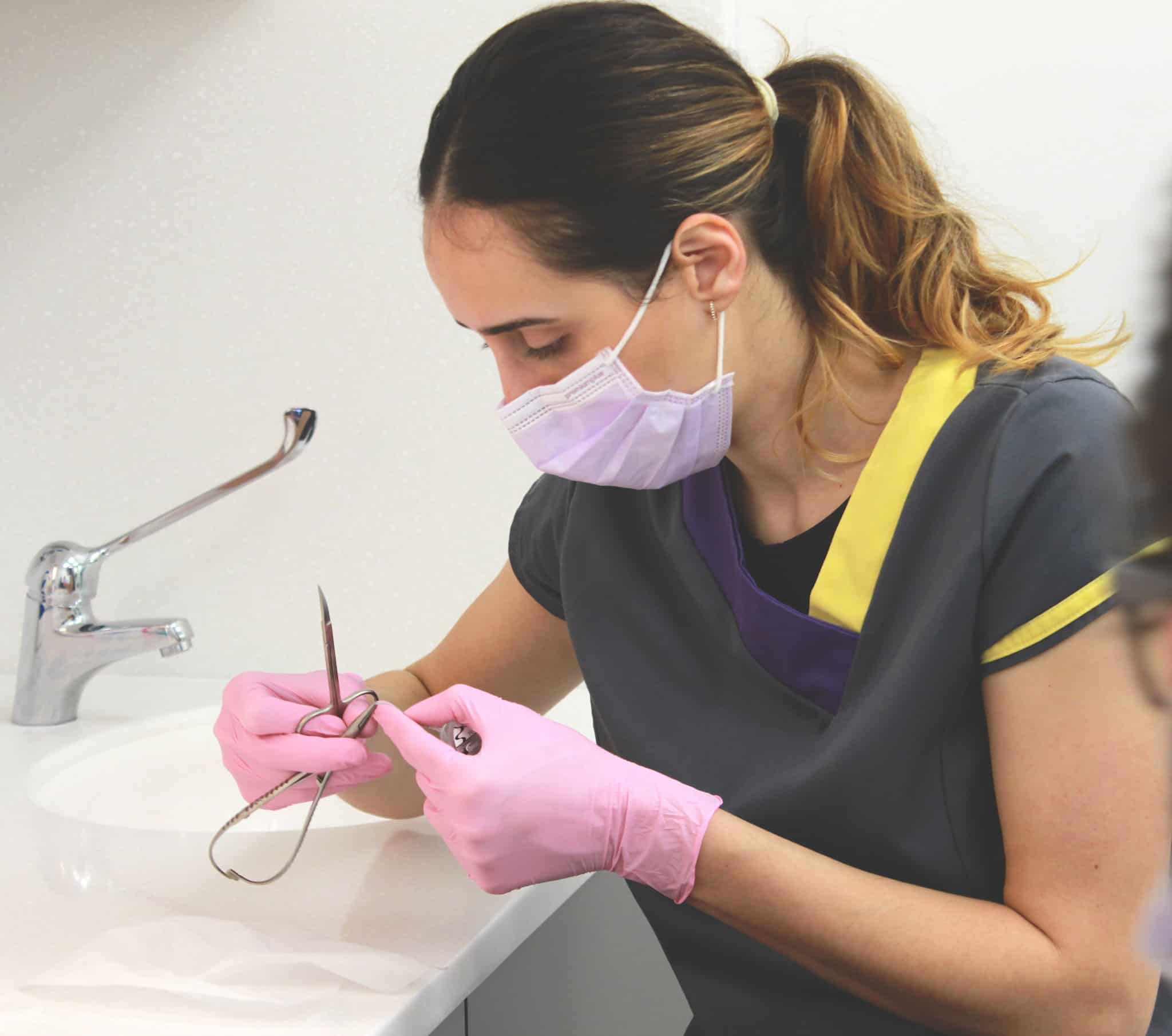 Georgi has a special interest in orthodontics and patients value all her knowledge in this area:
"Can't recommend Smileworks enough amazing service! Really helpful over the phone and booking my first visit was easy. Laurence and Georgi were so friendly and discussed the different options and treatment plan in detail. Nothing was too much trouble 🙂 Thanks guys!"

Sam Abbott, |  5 Stars  |  December 2018
Georgi is an extremely fun person to work with.  If you'd like to apply for a dental nurse job here in Liverpool then check out our Dental nurse recruitment page
Watch our video or go back to dental services or facial aesthetics
[google-reviews-pro place_name='Smileworks Liverpool' place_id=ChIJYcxahCghe0gRzAq3iKInT8E auto_load=true rating_snippet=true min_filter=5 view_mode=slider nofollow_link=true]