NVQ Level 3 Dental Nursing, 2019


Jess is one of our dental nurses at Smileworks. Her main role is to take care for our patients during treatment ensuring they are comfortable and calm throughout and to assist the clinicians in order to provide the best treatment.


She loves how versatile our practice is where one day our dental nurses assist a therapist on a fillings treatment and the next day they are helping with a complex implant treatment.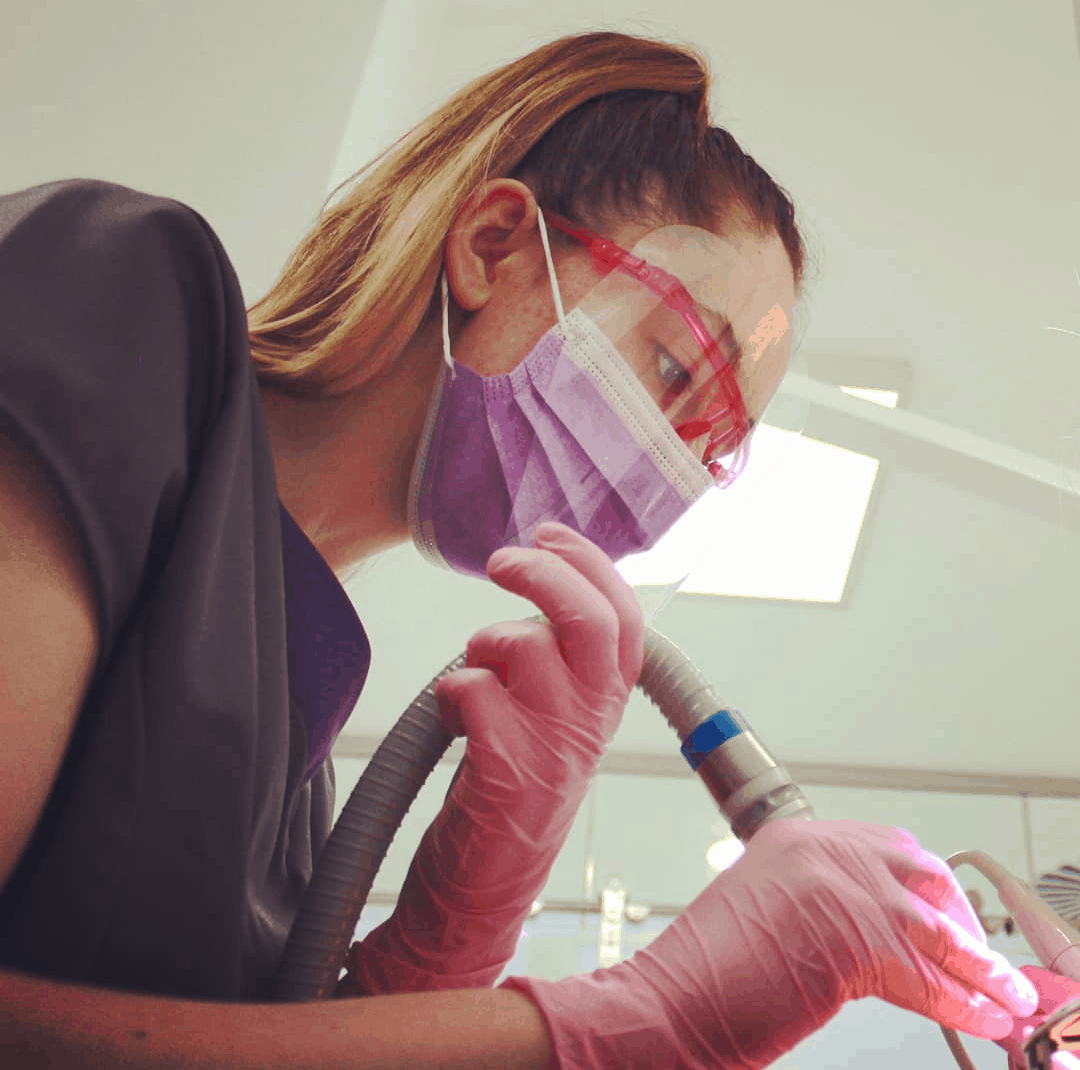 Jessica likes to have everything in order as she considers herself a perfectionist who can only work in a perfectly tidy environment or she gets all flustered.


On her days off she spends time with her two white French bulldogs Storm and Gunther (Named after Gunther from Friends!!).


And this is what our patients think about Jess:

"Best dentist and customer service I've experienced. Special thanks to Zoe and Jess who done a brilliant job on my composite fillings."
Mo A. | 5 Stars | September 2019


If you believe, as Jess, you could be the right fit for our busy dental practice apply for Dental Nurse Role.