ORTHODONTIST (SPECIALIST)
BSc BDS MSc (Orth)
GDC: 101147
MSc Orthodontics. University of Barcelona (Spain), 2011
BDS Dentistry. Institute Superior De Ciencias Da Saude (Portugal), 2005
BSc Biomedical Sciences. Kings College London, 1999
Laurence is our resident Smileworks orthodontics specialist and his academic career is impressive by anyone's standards.  His outstanding education began with Biomedical Sciences at King's College, London where he graduated in 1999 before qualifying as a general dentist in 2005. After a period of general dentistry practice, Laurence trained for a further 3 years at the University of Barcelona, Spain, where he gained a Masters degree in Orthodontics.

Laurence is on the General Dental Council's Specialist list and is an active member of the British Orthodontic Society (BOS), American Association of Orthodontists (AAO), International Association of Orthodontists and Implantologists (iAOI) and Fellow of the World Federation of Orthodontics (WFO).  Laurence is a certified provider of Invisalign®, Incognito and WIN lingual braces.  He is constantly enriching his orthodontic knowledge and has recently finished the prestigious FACE/Roth-Williams advanced multidisciplinary postgraduate course in San Sebastian, Spain. He is one of the only specialists in the UK to have had the honour of being part of this illustrious group of Orthodontists.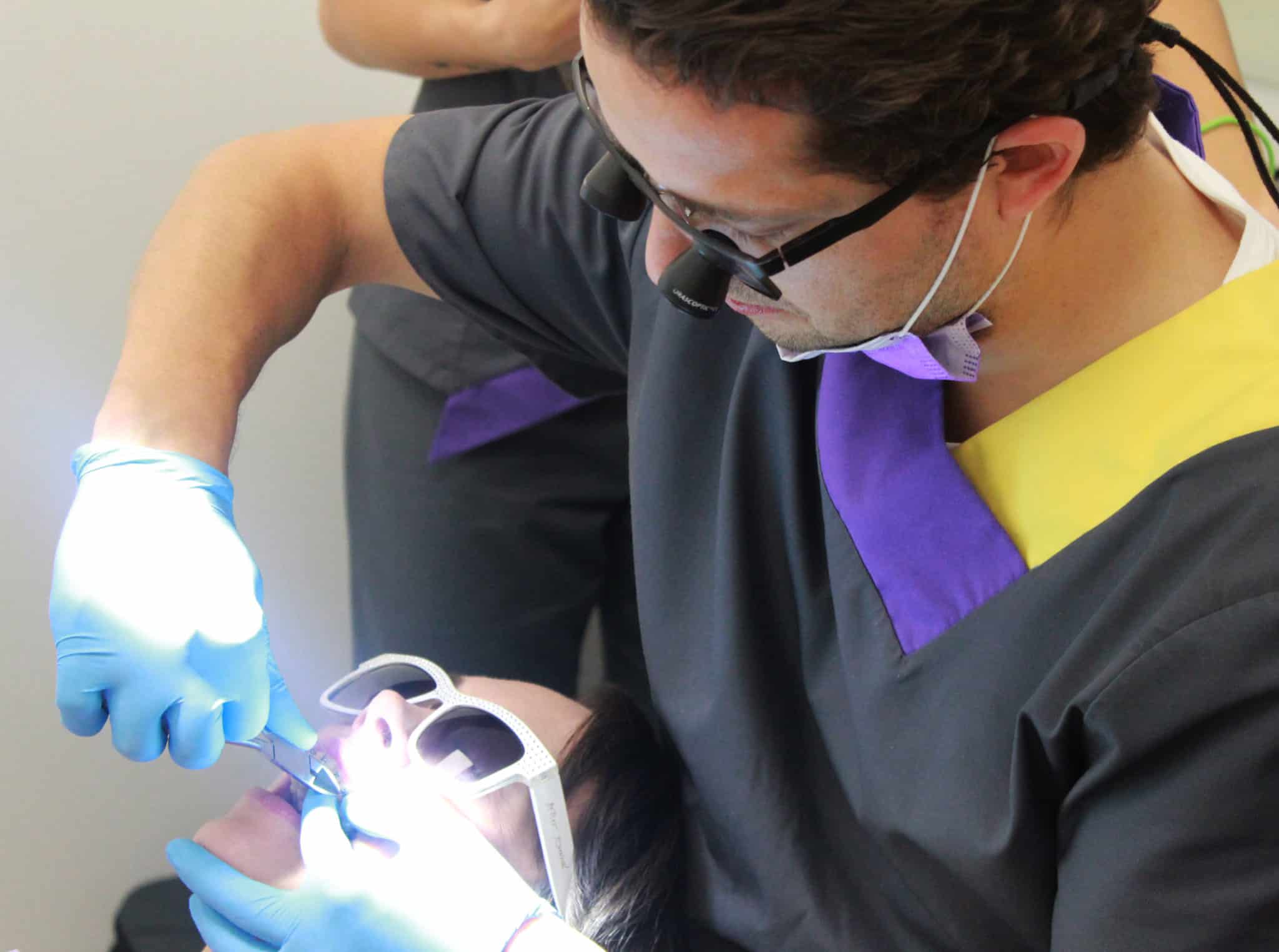 Laurence regularly attends conferences and courses so that he can remain at the absolute cutting edge of his profession.  He has a special interest in digital orthodontics and new contemporary technologies associated with the speciality.  Take a look at Laurence's printable referral details in PDF format here: Laurence referral.pdf
So Laurence is one of the most talented Orthodontists you'll likely meet here in Liverpool. But it's not always been that way… When Laurence was younger he played the notoriously fierce sport of roller hockey for England. Unfortunately his career was cut short when he broke both of his wrists and decided to concentrate on using those talented hands for peace not war.
Watch our video below or go back to braces.

01 June 2018
Amazing place to make yourself more confident and happy about your smile.

All team are really friendly and helpful. Dr. Laurence is fantastic made me feel so comfortable and relaxed, he is so knowledgeable and explains everything! 

11 July 2018
Amazing!  Great energy, great people and great results.  It's a no brainer, I can't recommend it enough!  

In order to get braces I have done a comprehensive research and booked initial appointments in several places in Liverpool.  I have found out that in many of them I wouldn't be treated by an orthodontist, but by a person who only has a certificate (and is lacking the knowledge and experience that an orthodontist has), and in some places there was a weird, cold, "we don't really care" attitude, plus I would only see a dental nurse.

Smileworks keeps it's standards high, will always welcome you like an old friend, with smiles and care!
Laurence, the orthodontist, very nice and very professional guy, investigated my case, went through a treatment plan with me, and I left happy, knowing I found my place and that I can trust them.  My first appointment with Smileworks was 10 months ago, and since then I enjoy every visit, every conversation, every appt follow up, everything about this place!

Thank you for creating such an amazing experience for your customers! 

27 July 2018
The practice is very clean and modern

Paula & Emily treated me very thoroughly and did a very good job at putting me at ease.  Dr Lawrence has also been brilliant. I have absolutely nothing negative to say, so glad I found this practice!