Rhianne is one of our front of house at Smileworks. You will find Rhianne welcoming new and existing patients to our practice, answering any questions and always making sure they have a good experience at Smileworks.
Rhianne is also the executive branch of testing out new fun stuff that we launch in all things skincare, and loves being a guinea pig for fab new facials, peels and skin treatments.
Rhianne has over 6 years experience in customer service from hospitality, sales and telephony.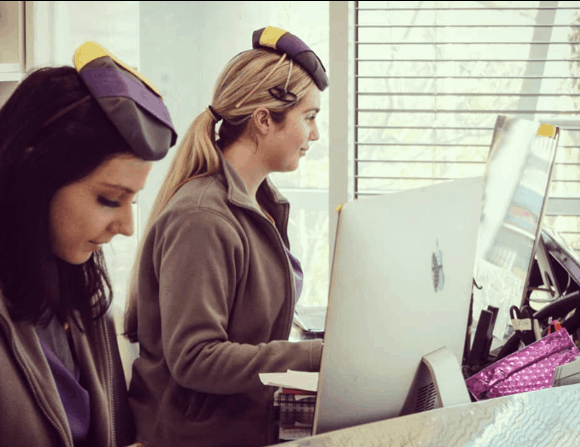 She has a rescue dog called Spike that is half Dalmatian which she thinks is more like a human than a dog. She also has a ginger rabbit called Ed Sheeran.
Here is what one of our patients wrote about Rhianne:
"(…) Before my appointment on two occasions I spoke over the phone once with Abby and again with Rhianne, both women were very helpful and friendly and then again when I met the receptionists on my arrival they were just as nice in person too.(…)"
Samantha X. | 5 Stars | October 2019
If you would like to join Rhianne on the front desk of our busy practice apply for Front of House jobs.