Tasmin is our friendly and cheerful dental nurse at Smileworks. Every day she makes the mammoth journey from the other side of the river Mersey, known as the land of Wirral, to look after our patients and assist our clinicians.


You will get to meet Tasmin if you come for a general dentistry appointment or a whitening treatment as she usually works with one of our therapists or general dentists. Our clinicians consider her a really funny and friendly team member with great stories and anecdotes.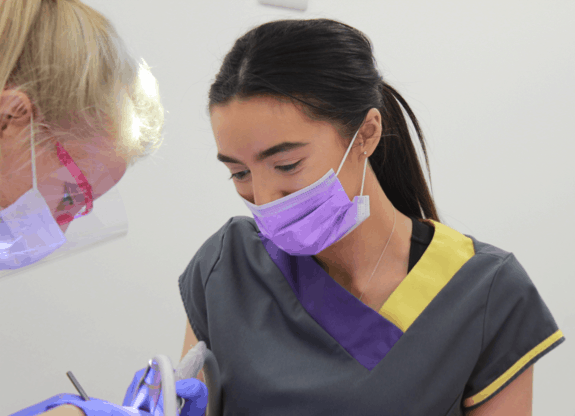 Tasmin enjoys her time with our patients as much as all the training our nurses need to go trough to deliver a high quality service. She has recently being trained in clinical photography and impression taking.


Want to read a review talking about Tasmin and Zoë's work? Read below:
"I just wanted to say big thank you to Zoe and Tasmin for achieving what was unable for me for many many years. Since I was a kid I had problem with white spots and yellow shade, all of the dentists was telling me that they cannot help me as it's nature of my enamel and only what they can offer is veneers which I wanted to avoid at such a young age. In Smileworks everything is possible. (…) Thank you!!! XOXO"
K. | 5 Stars | August 2019


Tasmin spends her free time with her friends and her dogs. She is the owner of 2 pugs she adores and loves sharing picture of them on social media.


If you'd like to join Team Smileworks like Tasmin then check out our Dental nurse recruitment page.