Who is Dr MJ?
Thousands of patients in Liverpool and all over the world trust their faces to Dr MJ. She genuinely cares about her patients and loves helping you look your best. It really is that simple.
Dr MJ: "You can only achieve perfection for an individual if you fully understand what they want and how they would like to feel."
The best way to find out about MJ is on her instagram here: Dr MJ Instagram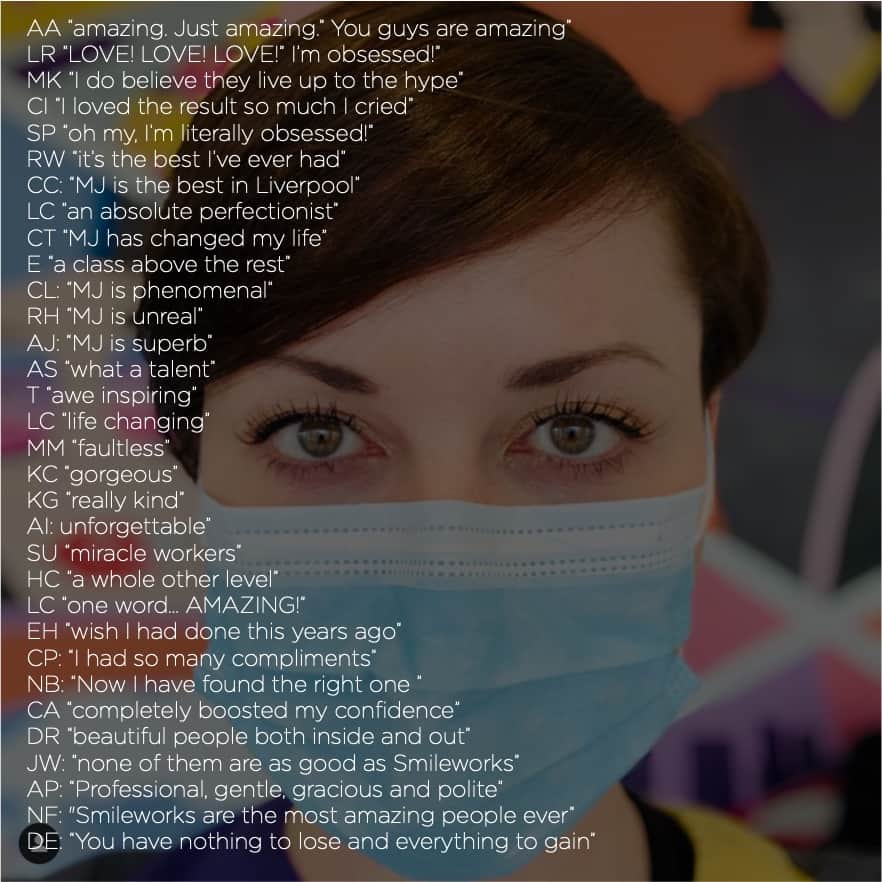 Mj holds an MSc in Aesthetic Medicine and a Biomedical Sciences Degree, teaches Injection techniques and works on the faculty at Sinclair Pharmaceuticals as a Key Opinion Leader, Trainer and Advisor.
Dr MJ: "Being highly qualified is the bare minimum. People who practice on such an important area as the face should have a deep understanding of facial anatomy to create the very best results"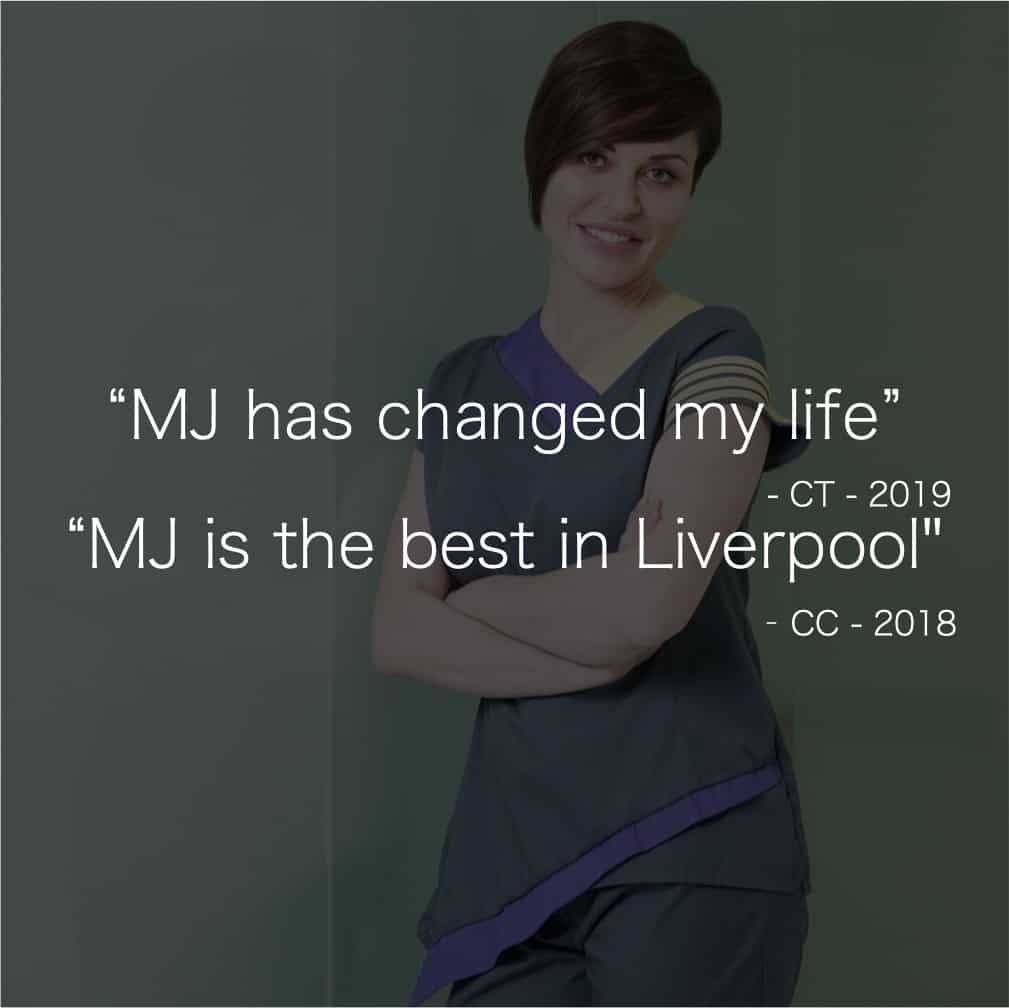 There's no such thing as a 'famous' dentist. No matter what you might hear people say. That said, Dr MJ has been featured widely in the press.
Visit Dr MJ's press page here: