CUBS Civil Expert Witness Certificate in Aesthetic Medicine. Cardiff University, 2019
MSc Aesthetic Medicine (distinction). Queen Mary University of London, 2016
MClinDent Orthodontics. BPP University, 2016-
PGCert Endodontics. Chester University, 2013-2019
MJDF. Royal College of Surgeons, 2011
BDS Dentistry. Manchester University, 2009
BSc Biomedical Sciences. Manchester, 2004
Dr MJ is one of the leading aesthetic medicine trainers in the UK and trains dentists in aesthetic medicine at the Smileworks Aesthetic Hub.  To learn more about her courses click here: Aesthetic medicine training for dentists.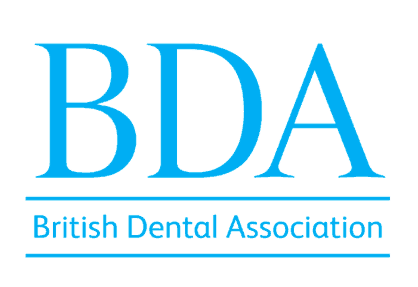 *Most Popular Aesthetics Treatments*
Botox Liverpool  |  Dermal Filler  |  Eye Lift  |  Lip Fillers Liverpool  |  Non Surgical Nose Job.  | Teeth Whitening
If your fillers or aesthetic treatments have gone wrong or you've been botched, then MJ can help you.  Follow the link here to our page where you can learn how we dissolve filler with hylase.
Follow the link here for online consultations with Dr MJ. 
Dr MJ is the founder of Smileworks and our lead dentist and aesthetician. She spends most of her time running our busy facial aesthetics practice. She has some of the highest accolades that it's possible to achieve in the field and has been recognised by the organisation Save Face as an MSc qualified aesthetician, putting her firmly at the top of her game.  She is also trusted advisor at Save Face, Aesthetics Magazine and the Daily Mail and she is regularly published by leading industry journals on complication management and improving safety in aesthetic treatments. Take a look at her press features.
Dr MJ originally qualified as a dentist and has done extensive training in Orthodontics at BPP University where she is about to qualify with a Masters Degree. In dentistry, she spends her time straightening teeth with braces and delighting our patients with fabulous results.
Patients describe MJ as a "perfectionist", "master" and a "genius", and although she has more degrees than a thermometer, it's her attention to detail and unwavering pursuit of greatness that sets her apart from the competition.
MJ likes to get stuff done, and held her first degree at the age of 19. She believes in lifelong learning and is about to finish degree number SEVEN as she always strives to deliver the very best treatment to her patients in the areas she practices in. Patients literally love MJ and are currently clamouring for her precious expertise for their facial aesthetics, lip fillers and orthodontics. On the aesthetics side, MJ has made her name in the complex and progressive sphere of Silhouette Soft, also known as the 'one stitch facelift' and has a varied and exciting scope of practice to give her patients the best possible results.  She also loves products such as Ellanse, which naturally enhance the body's collagen production to gain long-term results. She's always developing new techniques and spends a huge amount of her time researching for the benefit of her patients, having recently finished her research dissertation in Orthodontics on knowledge standards and patient safety. Patients are calling MJ's practice the 'best clinic in Liverpool for aesthetics' and saying 'I'd put my life in her capable hands'.
There's never a dull moment in MJ's surgery and she's been frequently overheard handing out original compliments to her patients – and if you possess beautifully shaped ear-lobes or aesthetically perfect elbows, you'll likely hear about it from our one-in-a-million, super talented and extremely enthusiastic captain MJ. If you want to hear more about what MJ gets up to, head over to her Instagram page @dr_mj_smileworks
MJ has extremely high standards but is always on the lookout for dentists and specialists to join her team.  Apply here for your chance to be part of the greatest team of dentists in Liverpool:  Dental Jobs Liverpool.
[google-reviews-pro place_name='Smileworks Liverpool' place_id=ChIJYcxahCghe0gRzAq3iKInT8E auto_load=true rating_snippet=true min_filter=5 view_mode=slider nofollow_link=true]
Dr MJ is a vocal advocate of women in dentistry and has been involved in a number of initiatives to raise awareness of the opportunities for women in this exciting field of medicine.  On International Women's Day 2018, Smileworks collaborated with Capital Liverpool to inspire girls, young women and dental students to join the profession or become practice principles.  You can read more about her participation in this important movement in our International Women's Day article and her citation in the prestigious British Dental Journal's Women In Dentistry Blog.
If you're interested in working with Dr Rowland-Warmann then take a look at our dental recruitment page here.