AEROLASE LASERS LIVERPOOL
Transform your skin with Aerolase Neo and Era at our renowned skin clinic in the heart of Liverpool.
Discover Aerolase - the game-changing laser treatments that will revolutionise your skincare journey! This groundbreaking laser delivers stunning results for more than ten skin concerns, all without the pain and downtime of traditional laser therapies.
The Aerolase system is making waves in the world of aesthetic medicine because it's suitable for everyone and is dramatically effective.  It is not only an 'everything laser' but also an 'everyone laser' and Dr MJ recommends it for ALL her patients.
Get ready to unlock your most radiant and confident self with these next-generation treatments and feel revitalised and refreshed this year.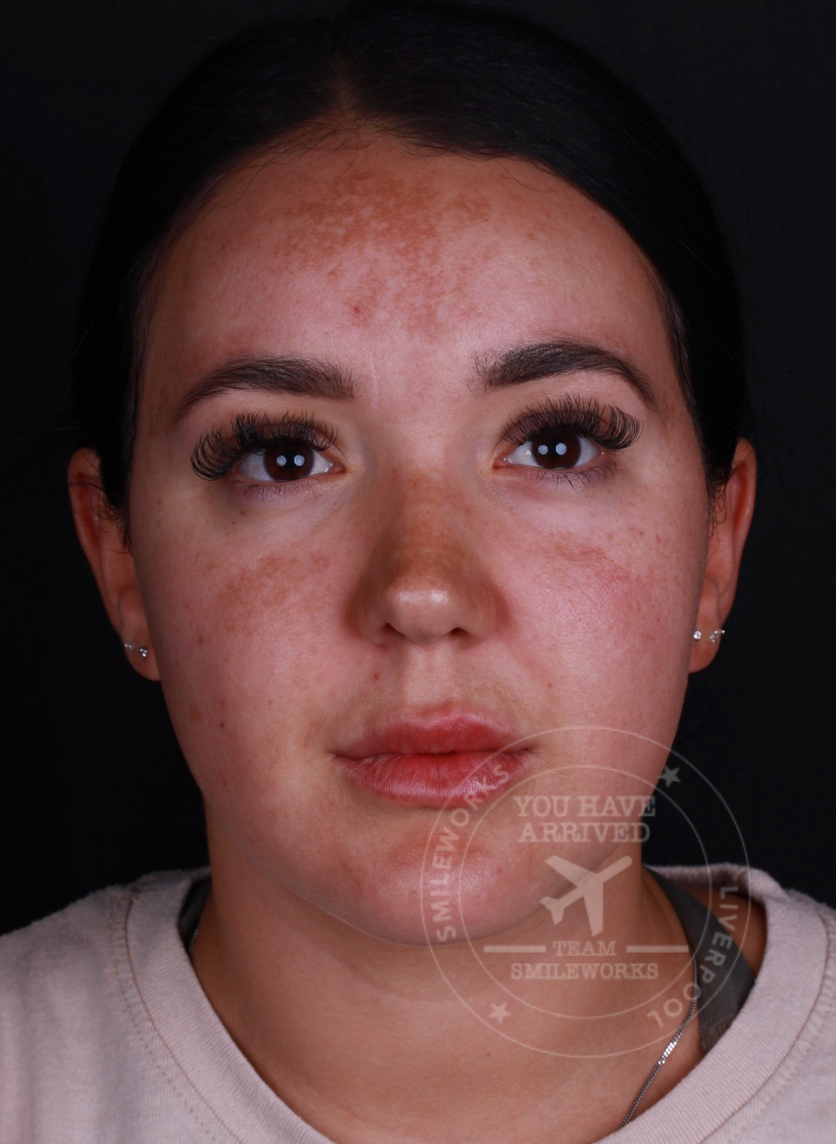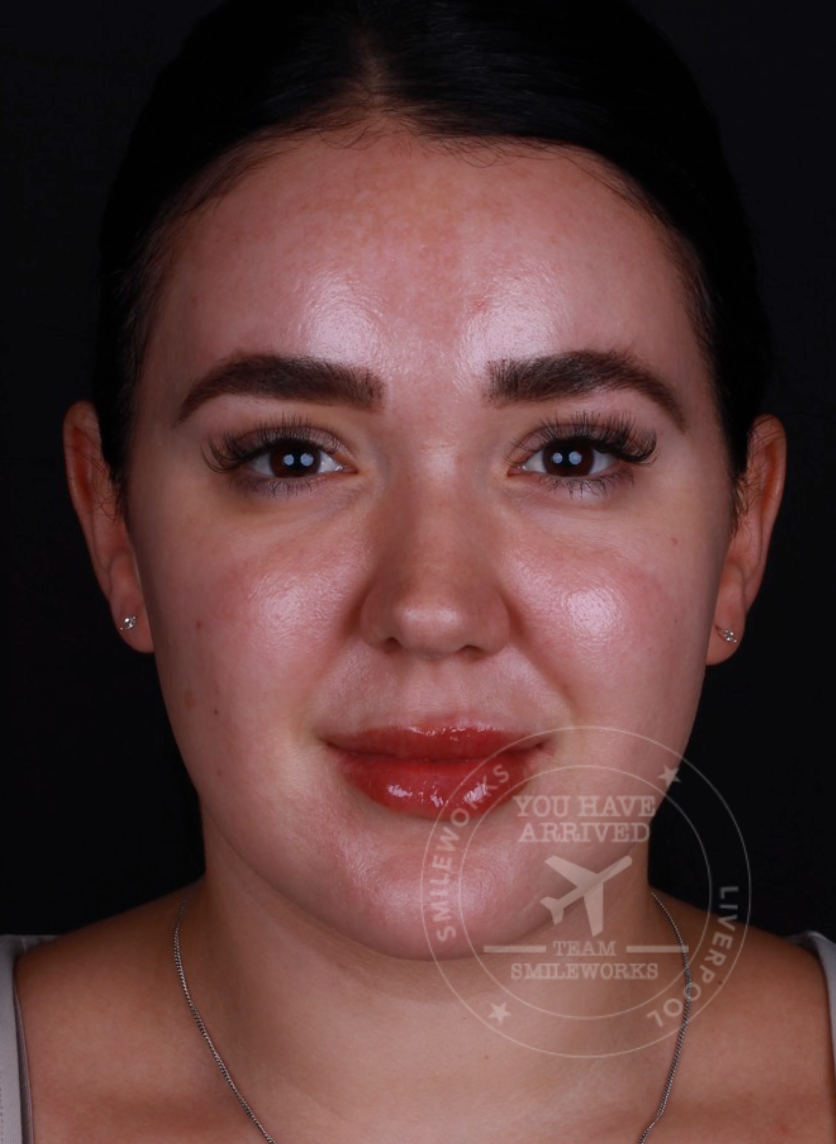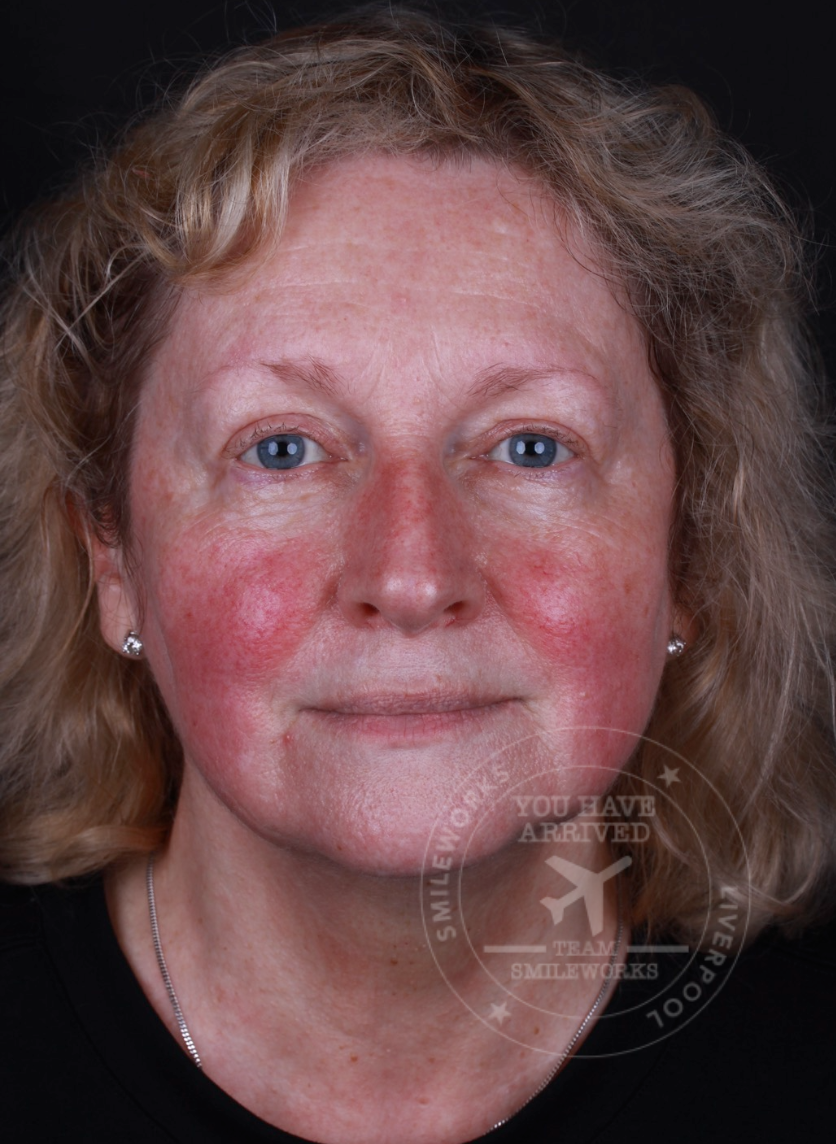 The Aerolase system is made up of two separate devices: Neo and Era.
The Aerolase Neo is a noninvasive, painless laser treatment that targets various skin pigmentation issues such as acne, rosacea, sun damage, and spider veins. It works by delivering gentle laser energy to the skin, which helps reduce inflammation, improve skin tone, and stimulate collagen production for a rejuvenated appearance.
The Aerolase Era is a revolutionary laser treatment that focuses on improving skin texture and reducing signs of ageing. It works by resurfacing the skin, promoting collagen production, and addressing textural irregularities such as wrinkles, acne scars, and enlarged pores.
Both Aerolase treatments are designed to provide effective results with minimal pain and downtime, making them more convenient and comfortable options compared to traditional laser treatments. These lasers work for all skin types and tones, making Aerolase the everyone laser.
how can aerolase help me?
The Neo and Era lasers treat a wide range of skin concerns. Depending on what conditions you're looking to treat, one laser may be more suited for you than the other, but we always recommend both for a comprehensive rejuvenation of your skin.
Other pigmentation concerns
Other textural irregularities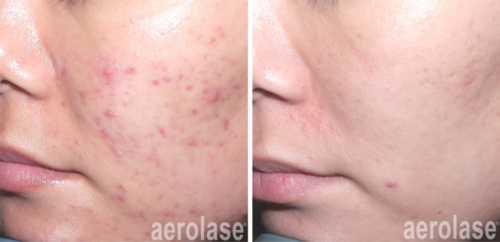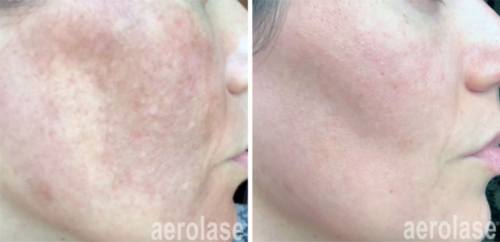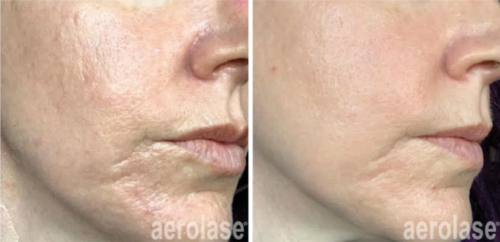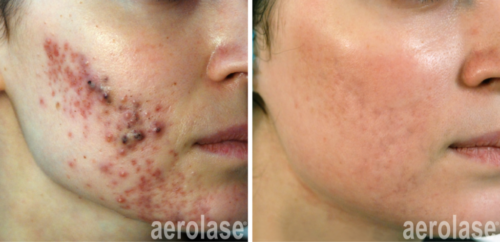 what's the difference between neo & era?
The main differences between the Aerolase Neo and Era lasers are the types of skin concerns they address and the way they work.
Aerolase Neo
The Neo is a 1064nm Nd-YAG laser with a 650-microsecond pulse duration. It is primarily used to treat pigmentation, melasma, rosacea, acne, and thread veins. The Neo is a non-ablative laser, meaning it targets the deeper layers of the skin without damaging the surface layer. This results in zero downtime after treatment.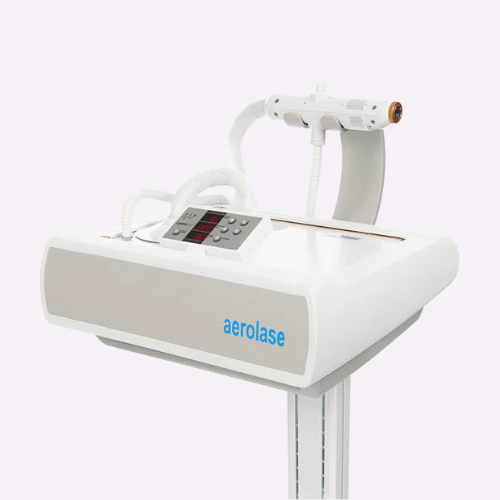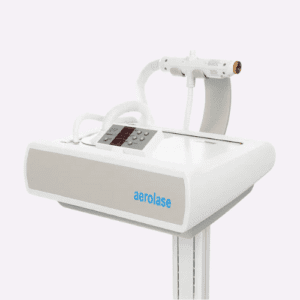 Aerolase Era
The Era is a 2940nm Er-YAG laser with a 300-microsecond pulse duration. It is mainly used to address skin texture concerns like scars and wrinkles. The Era is an ablative laser, which means it removes the outer layer of the skin to promote the growth of new, healthier skin. The treatment can be tailored to different depths, depending on the patient's needs. There is a short downtime associated with the Era treatment, usually around 4-5 days.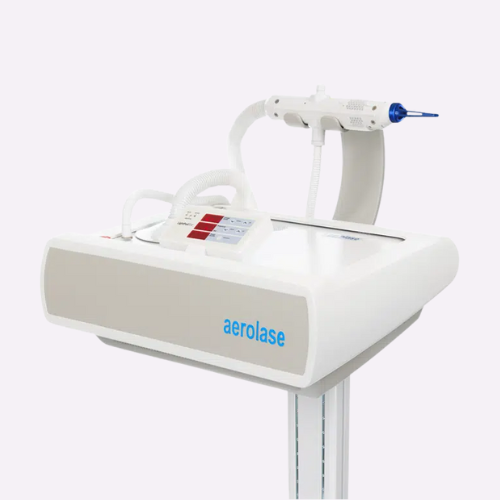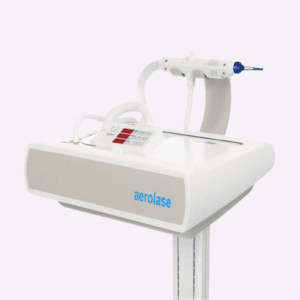 In summary, the Neo is focused on treating skin conditions like pigmentation and acne, while the Era is more geared towards improving skin texture and addressing scars and wrinkles. Both lasers can be used on all skin types, but the choice of treatment depends on the specific skin concern you want to address. Our practitioner will help you determine which laser is more suitable for your individual needs.
Patients can also get the Aerolase Reverse treatment, which is a combination of both the Neo and Era lasers. This treatment is the ultimate anti-ageing procedure, and you get the incredible benefits of both lasers in just one session.
Smileworks is the only laser clinic in the UK outside of London to offer both the Neo and Era lasers. In celebration of the launch of Aerolase in our clinic, we are proud to offer these two innovative laser treatments for half the cost of what other clinics charge.
Aerolase Neo | Starting at £250
Aerolase Era | Starting at £650
Aerolase Reverse (2 Neo + 1 Era) | Starting at £1000
Aerolase laser treatments can help you look younger and feel better by reducing the appearance of wrinkles, fine lines, age spots, and other signs of ageing. The Neo and Era can also improve skin texture, erase pigmentation issues, and treat various skin conditions, giving you a more youthful and rejuvenated appearance.
At Smileworks, we use advanced Aerolase Era and Neo laser systems that provide effective and minimally invasive treatments with little to no downtime or pain. Our experienced professionals will help you choose the right treatment for your specific skin concerns.
CO2 lasers are ablative lasers that remove the outer layers of skin, while Aerolase lasers are minimally invasive and work by targeting specific skin concerns without damaging the surrounding tissue. Aerolase treatments typically have less downtime and discomfort compared to CO2 lasers.
Our laser technician at Smileworks will conduct a thorough consultation to understand your skin concerns and recommend the most suitable Aerolase treatment to achieve the desired results. As a rule of thumb, Aerolase Neo treats pigmentation concerns, while the Era treats various textural irregularities.
The Neo is a completely painless treatment. The most you will feel is a gentle warming of the skin.
With the Era, patients may experience mild discomfort during the treatment, but this is generally well-tolerated.
You will experience zero downtime with the Aerolase Neo laser, allowing you to resume your daily activities immediately after the procedure. 
The Era generally has a downtime of around 4-5 days.
We like to call Aerolase lasers the "everyone" lasers as the Neo and Era are suitable for all skin tones and types. However, a consultation with our professionals at Smileworks is necessary to determine the best specific treatment plan for each individual.
The cost of Aerolase treatments can vary depending on the specific treatment and the number of sessions required. We recommend contacting Smileworks for a personalised quote based on your individual needs.
To book an Aerolase treatment at Smileworks, you can call our clinic at 0151 236 5166, send us a message through our contact form, or book right now through this link. Our team will be happy to assist you in scheduling your appointment and answering any questions you may have.