DENTAL IMPLANTS LIVERPOOL
If you're looking for beautiful dental implants from the most talented professionals in Liverpool then Smileworks is the practice for you.
Having a good laugh, eating a delicious meal with friends or receiving a nice compliment – all these things make us feel good. Unfortunately, lots of people don't feel they can live life to the full because of their missing teeth. And many more think dental implants and tooth replacement here in the UK are not affordable options for them.
This is just not true in 2020. If you're suffering with missing teeth then your answer may be Smileworks Implants. As good as your natural teeth, titanium Implants are fitted into your bone and a new crown placed on top to create a beautiful, life-like appearance and a natural, long-lasting result.
There are alternative ways to fix gaps and missing teeth such as dental bridges and if the top structure of the tooth is damaged by decay but the root structure is intact then you may need a root canal, dental crown or you may just need the tooth filled with a white filling.   To learn more about implant retained dentures follow the link to our main page here: All on 4  For the cost of treatment read on.  Alternatively, Implantology often forms part of the procedure commonly known as a full smile makeover or smile design.  If you are looking for something more comprehensive then follow the link to our page about Smile Makeovers.
I unfortunately lost a tooth a few years ago due to a nasty abscess that too many root canal treatments could not cure.

...

I decided at the beginning of the year that it was time to fix my smile and went for a consultation for a dental implant. I visited a couple of dental practices and decided on smileworks due to the friendliness of staff and their ability to answer all of my questions and put my mind at ease. Plus an added benefit was that they offered credit to help finance the treatment. I could not be more happy with my decision and my results. I have a perfect smile once more and dealing with the team was an absolute pleasure! I cannot recommend their services highly enough.

read more

Grainne M.
12:34 05 Sep 18
I started coming here because I lost confidence in my NHS dentist. The difference is remarkable. The place is

...

beautiful and calming. Its the no.1 dentist in Liverpool for sure. I had some hygiene and gum treatments with Bambi their dental hygiene therapist and then a surgical extraction with Dr Pinar and im havin implants maybe too. They do great whitening which is cheap and has really made me feel great. I cannot recommend this place enough. Wonderful customer service and aftercare from start to finish. My treatments have really increased my confidence. Thanks to the whole team! X

read more

I have been going to Smileworks for almost 2 years now. I initially went for a consultation on Fastbraces (on the

...

recommendation of a friend). I was seen by MJ and she was so friendly, made me feel comfortable instantly and explained everything to me in ways I could understand (as I am not the whitest tooth in the mouth... haha...!).I had the brace for around 7 months and I absolutely loved it (I actually miss it now). I thought I would hate wearing it, but MJ and Charlene made it so fun picking different coloured bands, like red & green at Christmas (we even tried to get glitter and glow in the dark ones), that it didn't make me feel self conscious or hide, in fact it became a great talking point, everyone was always asking about my brace! I also thought it would be really painful as I was only wearing it for a short amount of time and my teeth moved a lot but it really didn't!The reason I wanted a brace was because I was getting married and wanted the perfect smile. My teeth were never that terrible, they were just really, really small and a bit wonky and uneven. After the brace was removed, there was a massive difference already! I could not believe I had waited so long to get them done, I wish I would have done it sooner. MJ even made all my teeny, tiny teeth bigger and the same size by using composite - this is something I had never heard of before, but it worked perfectly, and is a great alternative to something more permanent like a veneer!I love everyone at Smileworks so much, they have become my friends and I look forward to every visit! I even made my sister go there (she had a small gap in between teeth and dentists she had been to were quoting loads of money for a tooth implant) and MJ fixed it with composite and it looks perfect!I even dragged my mum there! She has always hated her teeth, but never done nothing about it. She used to be a smoker and had all kinds of caps and fillings, but she was always too nervous and self conscious to go and get anything done. I even had to pay the deposit for her appointment so she wouldn't let me down! She had a consultation with Ioannis, MJ and Kerry and they made her feel so, so comfortable. They explained what her options were and sorted out a treatment plan for her. She has now got her temporary bridge in and its made her a new person! She is always smiling and its completely changed her face (and its not even finished yet!!).They are not just amazing at teeth - I have had some fabulous aesthetic treatments there and they have always made me look exactly how I wanted, as well as making you feel safe and well informed of the procedure options.I couldn't thank everyone at Smileworks enough, MJ, Kerry, Charlene, Ed and all the reception girls! You have changed my life and you are never getting rid of me hahahaha!Love Antonia x

read more

antoniajones1570
10:58 01 Jul 16
I would like to thanks MJ and all her team for looking after my smile who took the time to give a good clean, treat the

...

pre decay and assess all my teeth with the Xrays. Special thanks as well to Dr Yanis for replacing my front dead tooth with a brand new implant. I have regained my confidence to smile just on time for the Christmas and New Years.I really love the sleek airport like check in of the surgery with the welcoming receptionists.

read more

dental implant cost in 2020
Dental implants are not cheap. They're also not available on the NHS here in Liverpool so you can't get them for free. They are the most natural, long lasting and healthy method of replacing a tooth and like all good things, this doesn't come cheap. If you'd like details of precisely where your money goes when you buy dental implants then you can check out our download below where you can see every part of the process itemised and gain a deeper understanding of the real cost of dental implants here in the North West, UK and abroad. Download the PDF by clicking the image link below.
The cost of implants is spread out in different areas. There's the actual titanium implant. This is made of a special material that can integrate with your bone and sit firmly in your jaw. This process is called 'osseointegration' and you can read more about that here. The implants are etched with lasers and chemicals to make their surface great for nesting the cells that make bone. This provides you with a strong and stable implant that will last you a lifetime.
Then there's the of the actual replacement tooth that goes onto the implant. This is called the crown and has to be made by our master ceramist in his (ours is a guy) laboratory. The crown is painstakingly fashioned from hard and durable materials. As well as being durable, the crown has to be lifelike and the ceramist paints on layers of translucent material to create the perfect look. This process is not cheap and the of the crown and implant make up about half of your implant fee.
The rest goes on paying your implantologist and running our beautiful implant clinic. Smileworks Implant dentists have gone to university for 10 years a piece and spend hundreds of thousands of pounds on their education in order to create beautiful implant dentistry and keep you safe. Smileworks is brimming with technology. You'll need special panoramic CBCT scans and x-rays, precise diagnostic procedures and the process will involve microsurgical tools and techniques. This is expensive stuff and if you're still worried about whether we're spending your money wisely then implants probably aren't for you.
Take a look at our patient finance calculator here and see whether this treatment is affordable for you.
If dental implants are a little too pricey for you then why not take a look at some of our marvellous denture treatments by following the link here: Dentures Liverpool.
ITEMISED DENTAL IMPLANT PRICES FOR 2020
Here at Smileworks we offer patient finance options and it's pretty rare these days that patients pay for their treatment up front. So let's suppose your implant fee is £6,000. A typical payment plan might look like this:
Treatment fee | £6,000
Deposit | £1,000
Loan Amount | £5,000
36 Months at 9.9% = £160.16 pcm.
Implant Prices Comparison
Cost of Full Mouth Implants
Single tooth implants are the most expensive at about £1,800-£2,500 an implant This is because if you just want one implant then all the overheads, preparation, xrays and everything involved in placing it is used on only one implant. If you need bone grafting or a sinus lift then this will make the procedure closer to the top end of this estimate. Once you start having multiple implants then savings can be made and things work out slightly cheaper. You'll get an itemised treatment plan from Smileworks with everything on there so there'll be no surprises.
Smile in a day, smile makeovers and multiple implant cases can be anywhere from £8,000 to £50,000. We usually tell patients that big implant cases are like buying a new car. Then patients always ask 'what sort of car'? Then they understand how it works. You can get a great little job done for a few thousand or you can go for the Rolls Royce option for £50,000. It's totally up to you and the choice is yours to make under the supervision of caring specialists and professionals who have your best interests at the centre of everything they do.
For more detailed information about the dental implant prices take a look at our article below: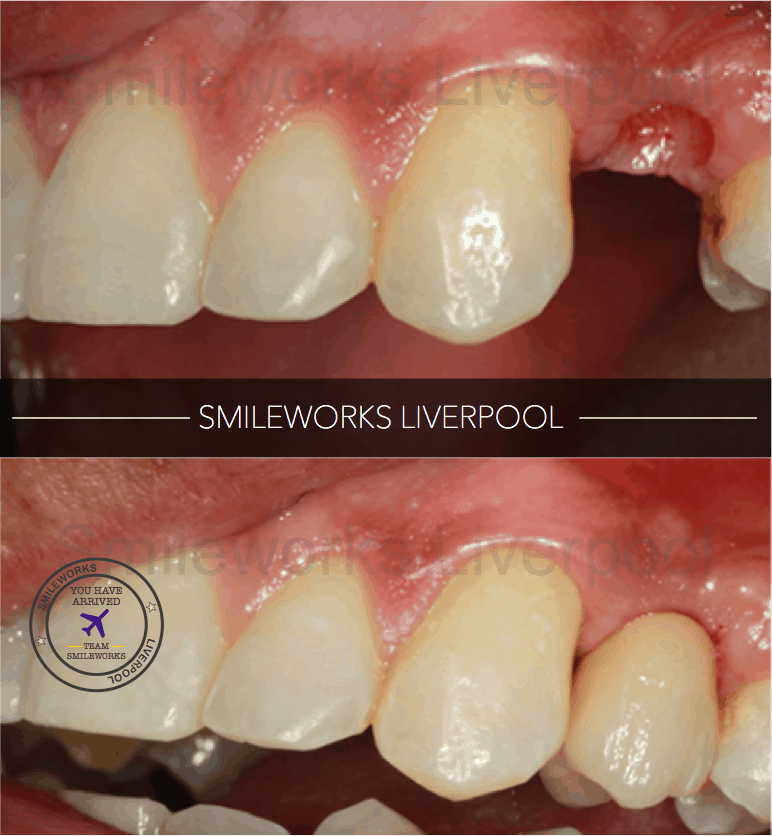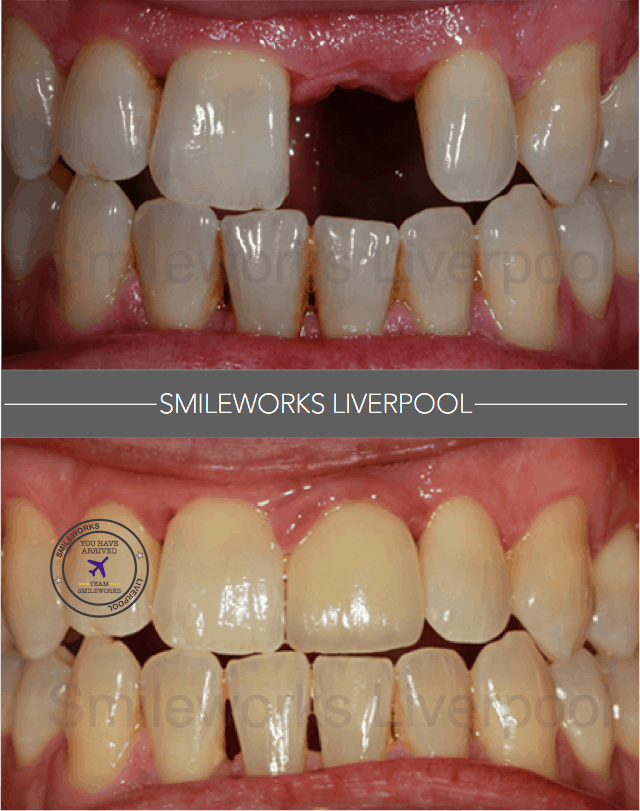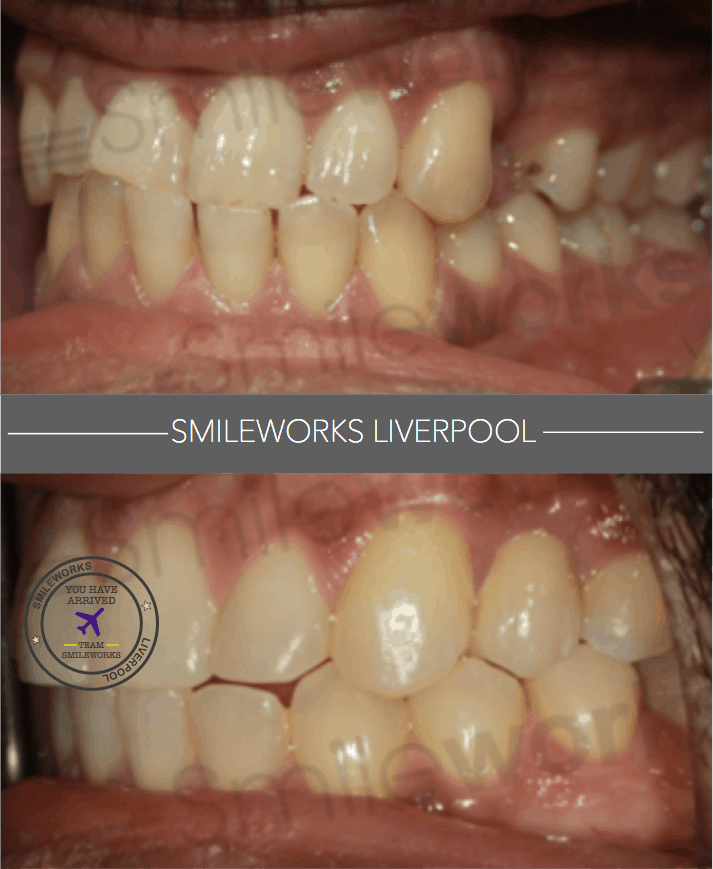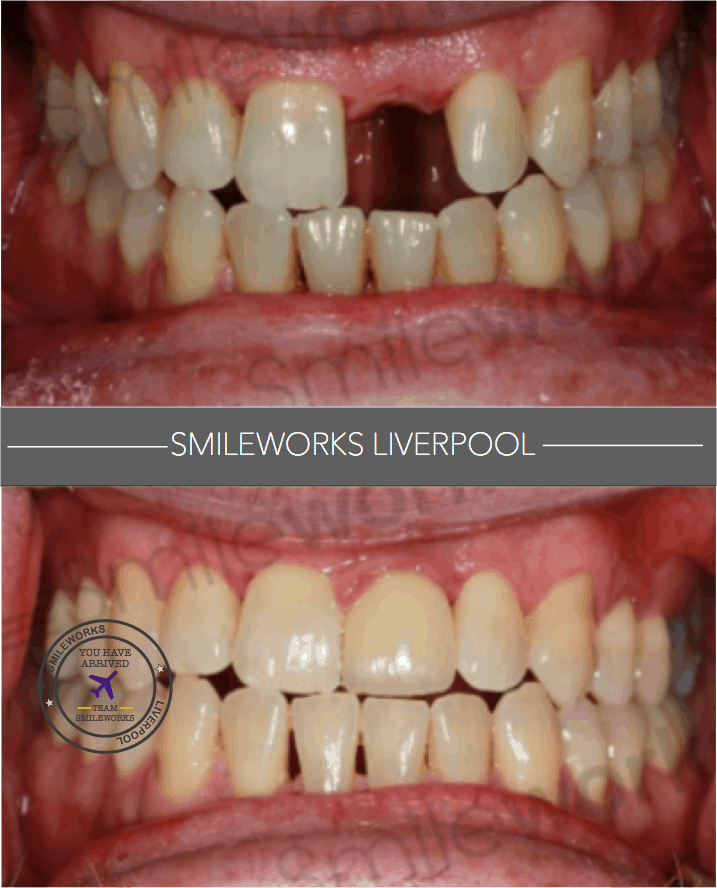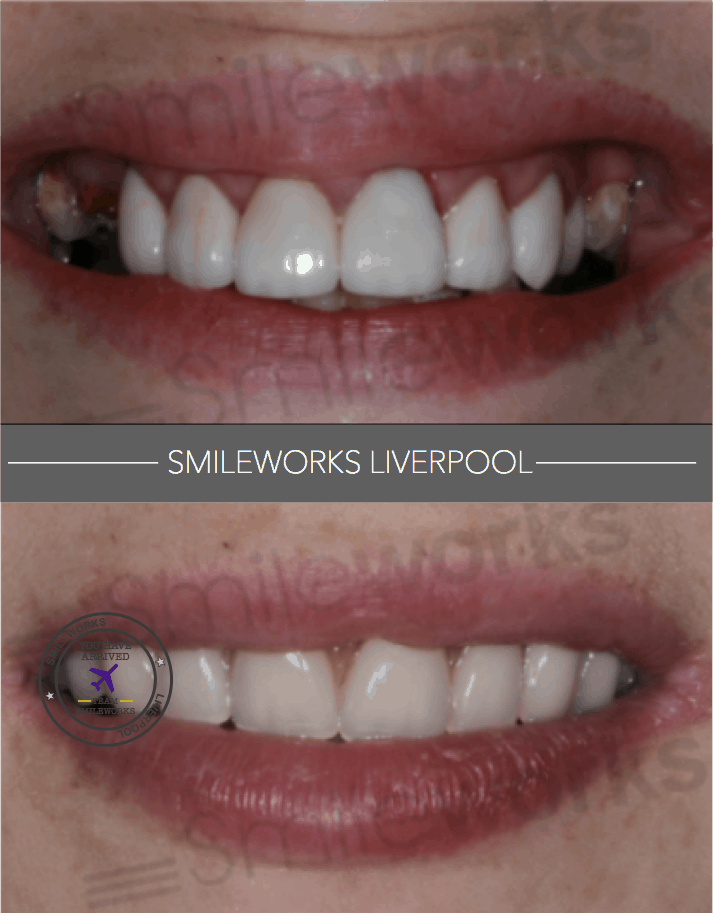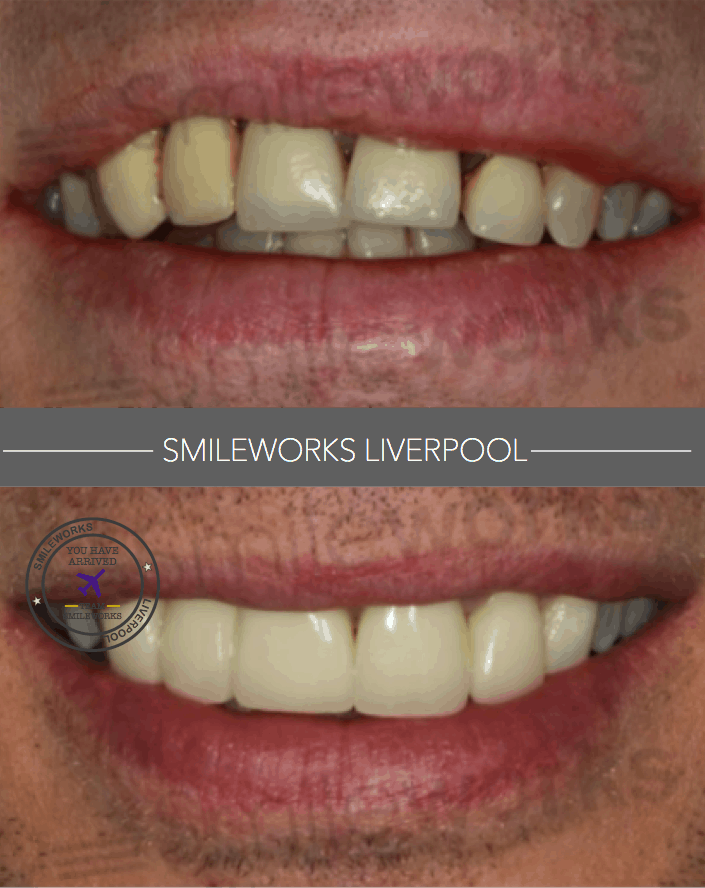 YOUR IMPLANT DENTISTS AND SPECIALISTS
Sinus Lift
A sinus lift is a surgical procedure that creates more healthy bone in patients whose bone levels have diminished. If you've had a gap for some time the bone will have receded. This is because healthy bone needs to be stressed and strained by external forces to remain strong. When the root of a tooth is removed, the bone will start to shrink away and you will need a sinus lift.
The procedure involves slightly lifting the sinus membrane and inserting synthetic material that causes bone levels to return to normal. Following the healing procedure, you will be able to have an implant placed as normal.
Bone Graft
A bone graft is similar to a sinus lift in that synthetic bone material is squirted into areas of thin or non existing bone.  Sinus lifts are only available on the back teeth and on the uppers.  If you have little or no bone on the bottom teeth or at the front then a bone graft is the appropriate procedure.
This is where the hole is made as normal for the implant screw and which is placed in the area of insufficient bone depth or density.  Then bone substitute material (such as Bio-Oss® is placed around the implant and the whole thing is sutured up and left to heal.  In 3-6 months the area will be healed and the rest of the implant procedure will take place as normal.
The healing time will be dependent on factors such as your underlying health, whether you smoke and how the procedure goes on the day.  Bone substitute is sometimes made from animal collagen and if you're a Vegetarian or Vegan we will make arrangements to use non-collagen substitute.
Which is best, a Bridge or an Implant? 
A great deal of our beautiful Smileworks patients ask us; "so I want to replace this tooth, bridge vs implant, which is better?"  The answer might often be different for two different patients and we cannot stress the importance of getting a consultation so your dentist can go through all the options with you in and make you a personalised treatment plan.  But it's really important for you to be aware of the main differences between getting a bridge or implant and what these differences mean for you in the immediate and longer term.
Click here for our main article on implants Liverpool. Or to read about the different cost considerations of Implants vs bridges see our article on the cost of dental implants here.  Alternatively if you are looking to get a dental bridge from Smileworks then click the link to see our page on dental bridges in Liverpool.
How Implants Work
implants are titanium screws that are placed into the jaw using precision surgical techniques.  They are made of specially treated material that binds to the natural bone and sets solid in the jaw – just like a real tooth!  Following the healing process you'll return to our practice and see your implantologist for the restoration.  'Restoring' an implant basically means attaching the crown or replacement tooth to the implant that is now firmly in your jaw and part of your body.  We spend a great deal of time making sure the crown is beautiful.  It needs to not only be perfect but precisely the way you want it.  You'll expect an aesthetically supreme restoration from your Smileworks dentist that will be lifelike and natural-looking.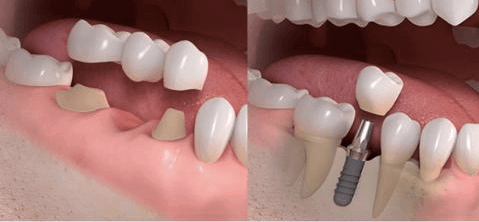 An implant is directly attached to your jaw and doesn't require attaching to the teeth either side of the tooth you lost.  This is different from a bridge that is attached to the teeth either side of the gap.  Many dentists will simply say that the answer to the dental bridge vs dental implant question is always 'Implants!' – however, it's not always that simple as you will learn below.
How Bridges Work
Bridges are three teeth fused to each-other.  There is the tooth that replaces the missing tooth (thats in the middle) and two either side.  The two teeth either side of the gap must be 'prepped'.  This means that they are drilled down to a square peg that the replacement teeth fit snugly over.  So a bridge is literally a 'bridge between two teeth' that holds the new tooth in place.
Why choose either?
Both bridges and implants are for people who've lost teeth.  Often the decision which to have is dictated by your particular situation.  For example, patients who've had a gap for a while might not be suitable for implants.  This is because when you have a gap the two teeth either side start to tip into it over time.  This happens gradually but can mean the space to put the implant in becomes smaller and smaller until it simply won't fit.  Another problem with leaving a gap is that the jawbone where the gap is will start to recede.  Do you know how astronauts who've been in space for too long start to lose bone density?  Well they do and you can read all about it here.  When there is not enough bone to place an implant, patients might need either a bone graft or sinus lift to improve the density and level of the bone in your jaw.  You can read about bone grafts and sinus lifts on our main implant page.
The reason is that in microgravity there is no stress on the bone and these natural forces are what keeps bone strong.  So when you're missing a tooth there is no force on that part of the bone when you chew your food.  This can cause the bone to shrink away and also cause:
Shifting and drifting of the teeth
Changes to your jaw joint causing headaches and other problems
Excessive wear on the adjacent teeth
Difficulty chewing
Changes to your bite
This can be problematic once we want to place an implant because there might not be enough bone left to do the procedure.  One option is to get a bone graft.  This is where some bone is taken from another part of your mouth and grafted to the implant site.  Take a look here for more information on bone grafting procedures and how tooth loss affects you – take a look at the Straumann website here.
Missing Teeth Liverpool?  Your Options
So it might be the case that an implant is not available to you.  Your dentist will tell you if this is the case and suggest a bridge as your option.  However, if you get a bridge and then want an implant, bridges also cause the same bone loss as implants.  This means you need to get along for a consultation with your dentist as soon as possible to evaluate your options.
Risks and Benefits
Both implants and Bridges have their own particular risks and benefits.  Here they are in some more detail.
Implants
Implants involve a precise surgical procedure that carry with it risks.  The lower jaw has blood vessels and nerves that can be compromised by implant surgery.  This happens very rarely indeed and there are only a few cases reported.  Furthermore, at Smileworks we have a special 3D x-ray machine.  It can make 3D models of your face so that we can be sure to avoid any complications of surgery.  There is always the risk that the implant will be rejected and this is especially the case with people who have underlying health problems.  It's very important to discuss your health with your implantologist and we will do a very comprehensive health evaluation with you prior to your surgery.  This will undoubtedly play a role in the dental bridge vs dental implant decision.
Implants are not indestructable and they can be damaged by wear and gum disease just like natural teeth.  Gum disease of an Implant is called peri-implantitis and manifests much the same way as periodontal disease.  If you would like to learn more about periodontal disease and gum disease then take a look at our main periodontal disease page here.
Bridges
The risks of dental bridges are very different to implants. The risks for implants are extremely unlikely to happen.  Whereas a bridge failing is more common.  To secure the bridge, you will need the teeth either side of the gap to be ground into a particular shape to hold the bridge in place.  Touching any tooth with the dentists drill makes it more likely to fail in the long term.  Because two teeth are required for the bridge to be secure the combined chances of each of them failing is higher. Also a bridge does not put any force on the jaw like an implant does and you will get the same bone loss as with just leaving a gap.  All these things need to be taken into account when speaking to your dentist about treatment.
Cost Implications
Fees can certainly play a part in the dental bridge vs dental implant decision.  Dental bridges are less expensive than implants.  This is for a number of reasons and we've covered them here in our blog post answering the question: how much do implants cost?  here.  Dental implants are a surgical procedure and use highly specialised tools and materials.  The cost of the implant alone is high and you should expect to pay a few thousand pounds for an implant.  Bridges are less expensive and patients can get a bridge for under £1,000 and even less in many cases.  All of our prices are available on the Smileworks website for you to take a look at.  We are up front and honest about our pricing here.  We are certainly not the cheapest but if you really care about your dental health and want a beautiful, long lasting restoration then this could be the practice for you.
All of our prices are available on the Smileworks website for you to take a look at.  We are up front and honest about our pricing here.  We are certainly not the cheapest but if you really care about your dental health and want a beautiful, long lasting restoration then this could be the practice for you.
Please call the office if you'd like to discuss the dental bridge vs dental implant question in more detail.  We have highly trained treatment coordinators and front of house on call to answer all your questions.
Are dental implants safe?
When patients ask, "Are dental implants safe?"
we tell them that implant dentistry is complicated surgery.
Dentists carrying out this procedure will need to be highly qualified and talented.  This is both keep you safe and ensure an aesthetically beautiful result.  We have the main article about implant safety here.
There are a number of things that can go wrong with implants and these will be discussed briefly here:
Problems with the bone and successful integration of the implant
Problems with the new tooth surface and the quality of the restoration
Implantitis (also called periimplantitis) – more on this later
Nerve problems
Jaw problems and problems with your bite
Issues with blood vessels and bleeding
Poorly fitting denture or replacement teeth in an 'all on four' procedure.
Many of the above issues can be minimised if patients just take care to research their dentists and don't do anything silly like try to get treatment abroad or try to get the cheapest implants possible from 'turkey teeth'.  You can read our main article about Implant safety here. And also our cheap dental implants abroad article here.
If you're nervous about coming to the dentist – like really nervous – or you are having a complex or long treatment then Smileworks offer sedation to help your appointment go smoothly.
Sedation isn't just for people with dental phobia and many patients undergoing implant treatment will opt to be sedated to help improve their experience. There are a few types of sedation ranging from treatment with pills the night before and on the day of your treatment to relax you, right up to intravenous sedation which means you'll hardly even remember your appointment and will be only half awake during the procedure.
The drugs used to sedate patients are safe and used on millions of patients a year in many practices here in the UK and the world over. Our nurses and dentists are highly qualified and accredited to offer sedation and your experience will be a good one whether you're a nervous patient or just want to be relaxed during a longer treatment. Anyone from 18 to 65 can be sedated and the main reasons people choose this treatment option are:
If you feel fearful, anxious or stressed about going to the dentist or you are worried about your procedure

If you've had bad experiences in the past including not going numb under local anaesthetic or difficult and lengthy procedures or complications.

If you want to undergo a lengthy procedure and have lots of work done in one appointment

If you struggle to sit still for longer periods of time due to medical conditions or just your individual personality

If you're teeth or mouth are sensitive and painful to touch

If you have a sensitive gag-reflex and worry about gagging during your procedure

If you're scared of needles or have a needle phobia
Read the sedation FAQ below to see how this marvellous addition to your dental treatment can help you have a happy appointment at Smileworks.