Here at Smileworks we love dermal fillers because they're quick, easy and inexpensive.  What's more you can make a huge impact on the way you look and feel.  Patients who come to Dr MJ for comprehensive filler cases often say they look ten years younger.  It's really that good.  This page relates to dermal fillers, cheek filler and tear trough fillers to lift, rejuvenate and sculpt the face. 
There are other types of filler that have their own articles here: Lip fillers to plump the lips, for the nose see our Non surgical nose job Liverpool page and check out Botox here. Before you read on, take a look at our outstanding reviews, here and see why you should trust Dr MJ with your beautiful face: 
Patients come to Smileworks for a whole host of reasons.  Many want to look younger and less tired but we also have patients who want a more feminine, defined or slimmer appearance in their face.  Filler can ease deeper wrinkles, add volume and produce results similar to a facelift without surgery.  Patients typically report looking 10 years younger with volumising fillers.  Whatever your reason for visiting Smileworks you can be sure to get precisely the result you want that far exceeds your expectations.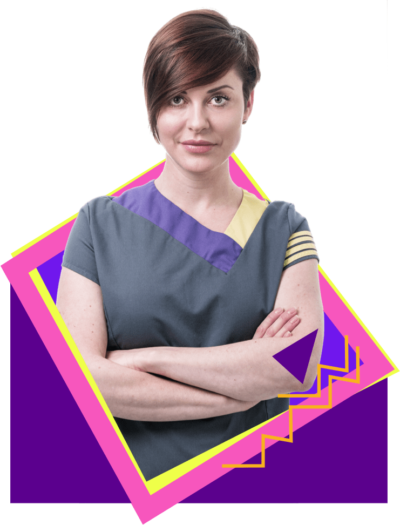 We believe filler treatment is more art than science and our medical aesthetician, Dr MJ Rowland-Warmann is a virtuoso of advanced injection techniques.  Her popularity here in Liverpool has everything to do with her creativity, instinct and technical brilliance that consistently produces some of the best results you're ever likely to see.    
Facial aesthetics runs in Dr MJ's family and her mother, a GP, has been injecting fillers since the 1980's.  MJ followed suit and has been immersed in the aesthetic medicine revolution since it's very beginning.  Aside from an extremely punchy cosmetic dentistry CV, Dr MJ has recently completed her Masters in Aesthetic Medicine from BPP and received the highest mark awarded, making her one of the most highly qualified aestheticians in Liverpool.    
This was my 3rd visit to smile works Liverpool and already they make you feel like you're at home. They remembered my name straight from the off, they even remembered what we spoke about last time, and this just adds to the already great service!! A big thanks to Aniesa, Tasmin and Katy as not only do they fix your smile, they make you smile with a friendly and personalable service! Thanks Ladies!
Excellent service after a long break. Brian and the team were great in doing my exam and putting together a plan all in the same session.
I came in for a dental emergency and was seen quickly. The entire staff was friendly and professional. They adhered to extra safety procedures like a seamless part of their regular process. I was seen by Michelle and Emma, who were excellent for a nervous patient. I've since gone back for both routine dental care and a filling. Dr. Clare and Tamsin were wonderful. Aniesa, who performed my filling, was incredibly careful and extremely thorough; she takes the time to make sure that everything is absolutely perfect, and makes patient comfort a priority. This practice is safe, meticulous and compassionate.
Visit Smileworks and we guarantee you an outstanding experience of exceptional care and masterful talent at the careful hands of Dr MJ.  Our patients can be assured of the very best results, helping them look forward to a future of youthfulness, energy and confidence.  We have the tools to not only create perfection but to change your life for the better.  So book today and join hundreds of women and men who've taken the first step towards a new life of confidence, happiness and success.  
If you're suffering from a complication of filler treatment and are looking for expert treatment with hyalase to dissolve filler then follow the link to our article about lip fillers gone wrong.