All on Four Liverpool
Do you have loose teeth, missing teeth or gaps?
Do your dentures drive you mad because they don't fit and constantly need adjusting?  
If this sounds like you, then the advanced All on 4 implant treatment is your best option for a stable, long-lasting, and flawless outcome.    
Smile-in-a day dental implants (also known as All-on-4 or Same Day Smile) are a long-lasting dental solution for loose, rotten and missing teeth. It's also an excellent solution for those who already have dentures. These dental implants are placed into the jaw, providing a full set of functioning teeth in just one day. This treatment will change your life for the better. All on 4 implants will make you happier, more confident, and free to live the life you imagined.
Note: this page is about Smile in a Day treatments, for general implant treatments see our main page here: Dental Implants Liverpool.  If you are looking for regular dentures, take a look at our main dentures page.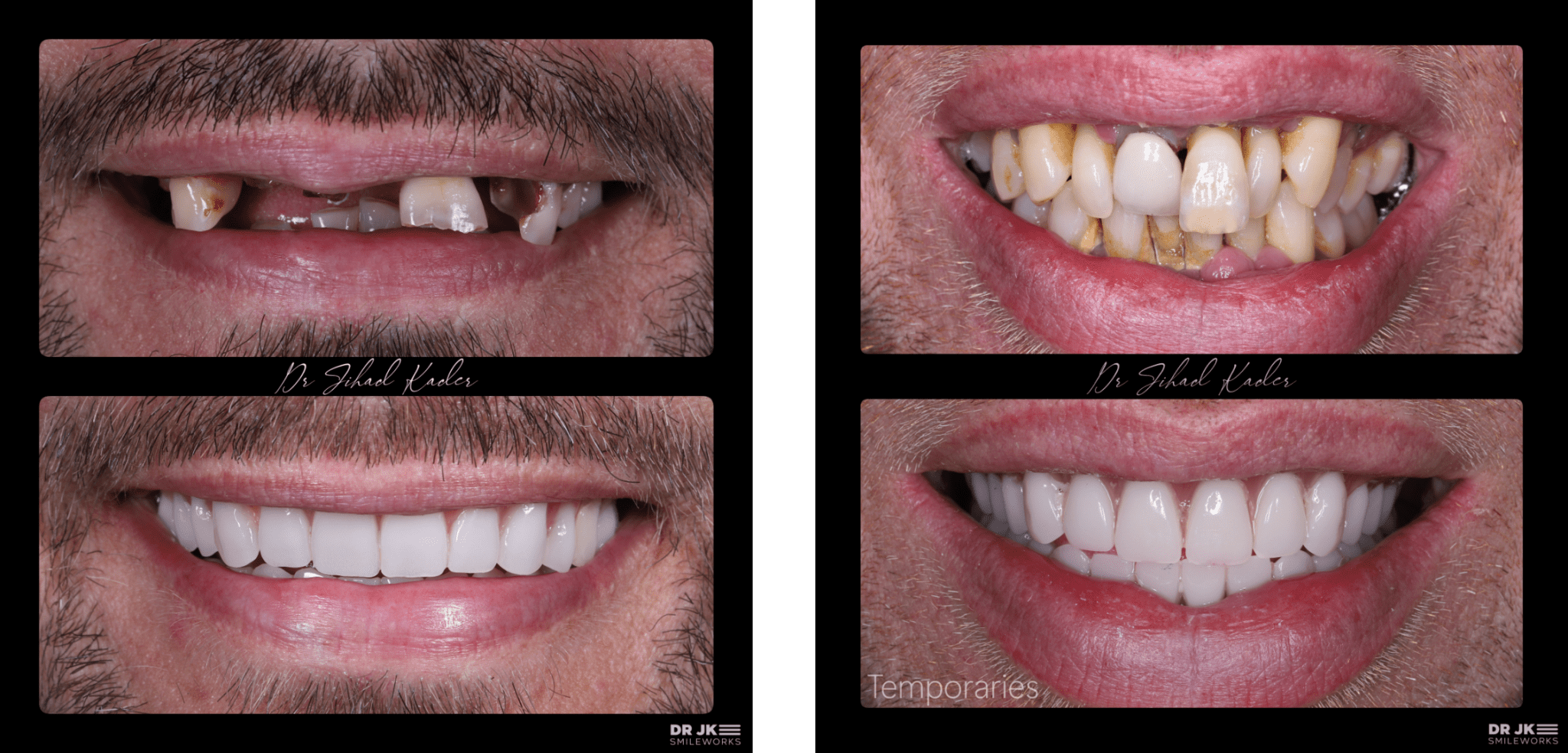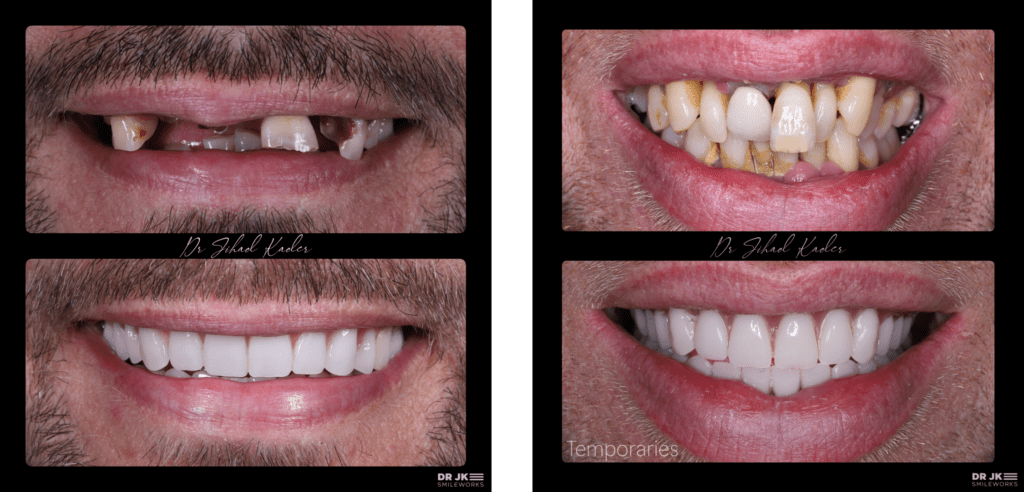 Here at Smileworks we believe everyone has the right to feel great when they smile. Over the years, we've gathered together some of the best dentists, finest labs, and most advanced technology to give you Smile in a Day – the ultimate dental treatment for patients with missing teeth or loose fitting dentures.  By having this treatment, you can expect the following benefits:
A life-changing solution that gives you the confidence to not only smile, but to function and eat without concern for your teeth
A full jaw fixed solution that helps you regain the closest thing to real teeth and a natural face shape
A completely bespoke solution designed, manufactured, and fitted on the same day
A team of highly experienced and specialised technical engineers, clinicians, lab technicians, nurse practitioners, patient co-ordinators and receptionists – ensuring high quality service at all times
For more information regarding this transformational process, watch this animated video: