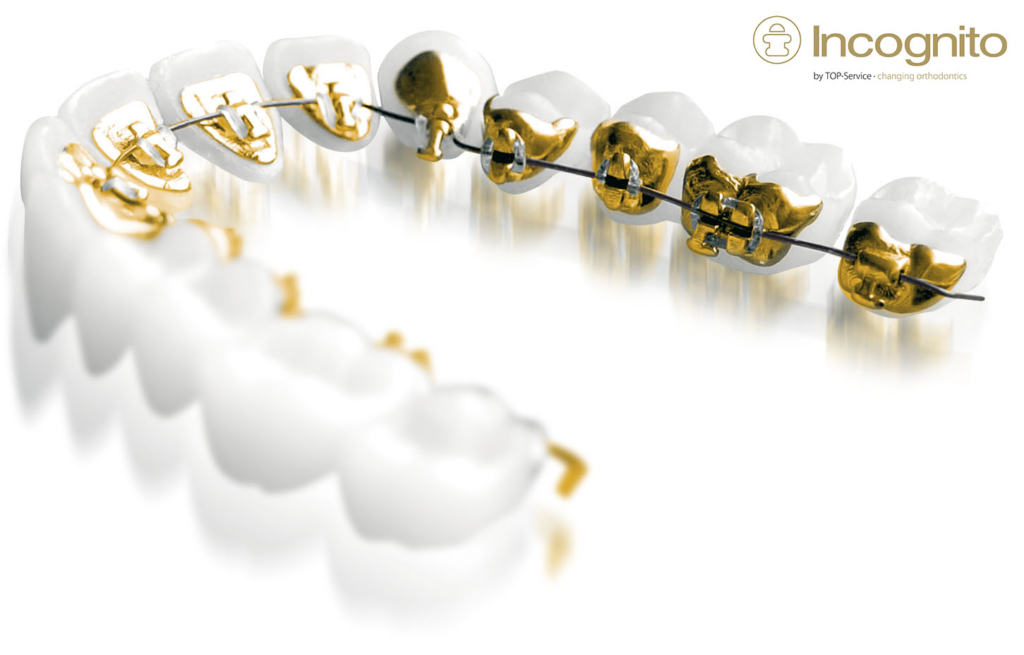 What are Lingual Braces?
Crooked teeth are a thing of the past, especially with so many options for people unhappy with their smile. You've heard of traditional braces, this is where brackets are placed on the teeth and secured with wire. The wire exerts a force on the teeth and moves them into position. You've also probably heard of removable braces. These are plastic retainers that when worn in sequence move the teeth gradually.
But what you might not have considered or even heard about is lingual braces. They're brackets placed behind the teeth, rather than on the front, making them completely invisible! This is great for conscientious adult seeking a discreet alternative. They're completely hidden and nobody will even know you're wearing them.
Smileworks offer the best lingual and incognito braces Liverpool has to offer and you can learn more about treatment on our main braces page here: Braces Liverpool. For alternative invisible braces treatment take a look at our main invisalign® page here.
How long is treatment?
Once an impression of the teeth has been taken, it's then sent to our dental laboratory where the technicians create customised brackets that fit onto the backs of the teeth. The process takes a week or so. Typical treatment time ranges from 18-36 months, and works by guiding the teeth into proper position through light forces exerted over time.
Different types of lingual braces
Your choice of brand will depend entirely upon the orthodontist and his/her recommendation, and also your personal preferences. Each oral appliance works entirely the same way; the difference is in the design and how the braces are secured to the back of the teeth.
The most popular brands are:
Lingual braces vs. Invisalign®
Lingual braces are not the only covert method of obtaining a straight smile. Inconspicuous systems like Invisalign are also a popular option for many; both lingual braces and Invisalign have their own unique benefits. Invisalign is a clear aligner that is practically invisible; it is removable, comfortable and safer than metal braces, being toxin-free. However, it requires excellent cooperation, frequent teeth cleaning and frequent removal when eating and brushing. Therefore, it does not tend to be the optimal treatment for rule-breakers. In contrast, lingual braces are fixed to your teeth, making personal responsibility much less relevant of a factor. This also means your braces are continuously hard at work, and gives the clinician greater control over their movement. For our main article on Invisalign® follow the link.
Can I get Incognito® on the NHS?
Unfortunately, you cannot get lingual braces on the NHS. They are only available privately, much like other cosmetic systems such as invisible aligners and invisible braces. Smileworks are a specialist orthodontic practice and we have orthodontists just like the NHS only you can have a much broader range of possible treatments and there's no waiting list.
What's it like at Smileworks?
Smileworks have many hundreds of patient reviews from Google and Trustpilot. To date we have over 700 google reviews, over 200 Truspilot and hundreds on Facebook.
There are risk factors with every dental treatment, and braces are no exception. For instance, when you surround your tongue with metal braces there will be a significant period of adjustment, and speech may be impaired. It is vitally important to keep your teeth clean during orthodontic treatment, and for some patients, lingual braces can be slightly more difficult to maintain than other systems. Your clinician must also have a significant level of expertise to provide them, and of course specialist materials.
Lingual braces cost
Discreet systems do come with a slightly higher price tag than normal braces, ranging from £5,000-8,000 in the UK. In Liverpool, they can be priced anywhere from £2,000-6,000. For some, the cost is worth the benefit of unseen brackets and many patients pay on interest free finance. Here at Smileworks, you can get lingual braces starting from £5,000 with our experienced orthodontist, Laurence Masters. Book in for a consultation to see if lingual braces are right for you.
Incognito® Braces | From £5,000
Win® Lingual Systems | From £4,500
Take a look at the price and finance calculator here and work out your monthly repayments:
Can I get them on Finance?
Here at Smileworks all our braces and orthodontic systems are available on patient finance. Here's an example of how the cost could be spread out for your lingual braces treatment.
Total cost: £5,000
Deposit: £1,500
Total Borrowing £3,500
Interest free over 12 months £291.67p/m
Interest bearing at 9.9% var over 60 months £73.51p/m
We have a dedicated article comparing the costs of all our invisible and also removable braces that you can read by following this link: Invisalign Prices.
To speak to a member of the team call us on 0151 236 5166 or come and visit Smileworks
To get lingual braces here in Liverpool visit Smileworks: