What Causes Gummy Smiles
Do why do some people show more gum than others?
  Showing too much gum is what dentists call gingival display or in more severe cases are referred to as excessive gingival display.  It is a major concern for many patients because it causes feeling of self consciousness and makes people not want to smile of cover their mouths when they smile.  There are 7 clinical reasons for it and they are complicated but you need not really worry too much about most of them apart from the first 3:    
→ Short upper lip (most common)
→ Hypermobile lip – this is when your lip moves a lot when you smile and is also common.
→ Wear on the front teeth – so small looking front teeth
There are the three we will focus on but if you're geeky (like us) then there are also some more causes like:    
→ Excessive down-growth of the upper jaw – this is what dentists call vertical maxilliary excess
→ Anterior overeruptuion – this is where the front teeth come out to far from the jaw
→ Altered active eruption – This is where the teeth have not come out far enough from the boneincomplete eruption of gum tissue – this is where your  gums just cover too much of your teeth.
There is an imaginary line called the smile line that we usually measure and use imaging technology to analyse for you.  Sure it can get complicated but leave that to us.  If you have trouble sleeping and are really really interested the it's a great read and not too hard going.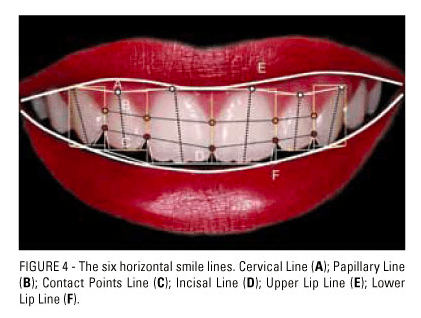 The smile line should equal the curve of your lower lip when you smile.  This is a reference point that dentist use to determine where the smile line should be ad whether you have a gummy smile or not.    
But don't be put off by scary dental words,  Smileworks Dentists, Specialist Orthodontists Aestheticians and Dental Hygiene Therapists are the real masters of this part of dentistry because we have a multidisciplinary team who can all take a look at your case in and make sure it's perfect. 
So make an appointment and you'll be able to see the multitude of methods from Botox® to tooth bonding to gum contouring that can make you feel great when you look in the mirror.     Individual smile lines vary greatly and this is a very subjective part of dentistry.  High or low smile lines are not associated always with beauty and some of the most beautiful people in the world have high smile lines.  
However, there are accepted ratios and relationships that create the most esthetic outcomes. For women, the average length from the bottom of the nose to the cupids bow is 22mm whereas in men it's 22-24.  These are the proportions we work with when determining whether a patient has a high smile line but – of course – each patient is different. 
At Smileworks we have a long-standing pedigree n facial anatomy and facial aesthetics and understand better than anybody how to create a balanced and proportionate outcome that will just wow you.     
There's some interesting research about how lay people (non dentists) dentists and orthodontists all disagree about what's an acceptable amount of gum that should be showing.  So please don't just look at your favourite celebrities and want smile lines just like theirs.  It's up to you and it's your choice and some people like showing more gum and others less.  
So don't worry and don't get obsessed with things just because other people might be.  If you're interested it's here but the TL:DR is that non dentists think about 3mm of gum is ok, orthodontists say 2mm and general dentists say 4mm.   Perceptions of Altered Smile Esthetics: A Comparative Evaluation in Orthodontists, Dentists, and Laypersons