Brotox in 2021
Here's an article by our professional facial aestheticians here at Smileworks about the rise of 'Brotox' in Liverpool.  If you're interested in this treatment take a look at our main Botox® page for some science, prices and what to expect from treatment.
For now we're going to bust some myths so more men follow the trailblazers and get a treatment that has changed their lives for the better.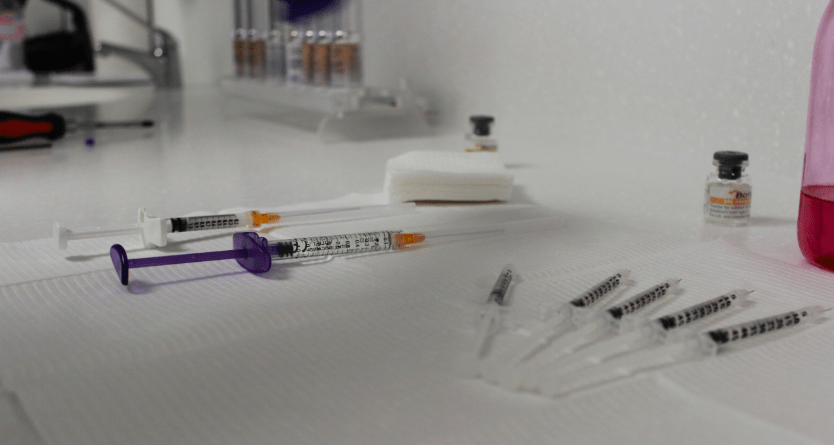 How popular is Brotox in Liverpool?
Here at Smileworks we treat dozens of men a week for 'Brotox' including celebrities, politicians and everyone else in between. Our co-founder and Ed Challinor loves his Brotox treatments and has injections about once every five months to keep looking youthful and fresh. He has treatment around the eyes (periorbital) and in the forehead (frontalis) and also between his eyes (glabella). He also has some in the corners of his mouth to make him look less grumpy when he's concentrating.
What sort of men have anti-wrinkle treatments?
If you examine sales of lotions, crèmes and potions for men which claim to reduce wrinkles you could fairly say that most men aged between about 30 and 60 here in Liverpool want to get rid of wrinkles. 

Mintel
There's been an explosion of anti-ageing brands for men and large beauty companies like Nivea® have produced lines tailored to the male market.  Kiehls, L'Oréal and Neutrogina have all followed suit with their popular brands aimed at men.
So it's true that men want to get rid of wrinkles but more and more report losing faith in creams and lotions because they don't feel the claims are supported in the results.  Another way of saying this is they don't feel the products work.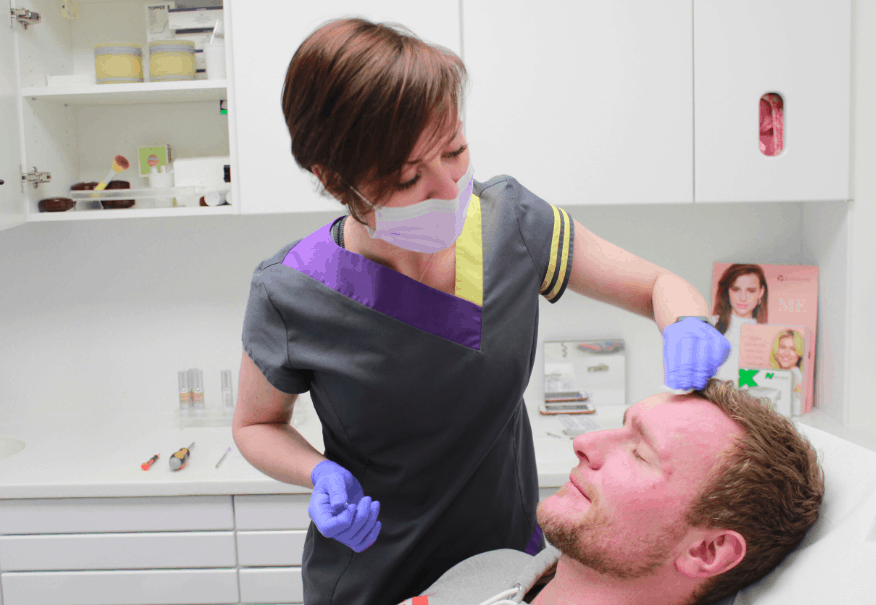 Maybe it's because men like to fix things (it's in our nature) and are quick to turn to a more dramatic approach, botulinum toxin to get the job done.  I'm not going to bore you with what anti-wrinkle injections are because you already know.  They're injections that soften wrinkles and help you look and feel younger fresher and fitter.  But many men still are saying no to facial aesthetics and we're going to take a look here at some of the reasons why.
The men we see in our practice are from all walks of life but all have one thing in common – they want to look their best.  Usually they work out, are tired of crèmes that don't work for them and want a better option. 
We have straight men, gay men, young men and older men coming to the practice and they have treatment that works wonders and helps them feel more comfortable in their skin.  So the answer is no, Brotox doesn't attract certain types of men and if you think it's effeminate a couple of our best clients (120kg of pure muscle and covered in tattoos) might disagree!
But isn't it for women only?
This is something we hear rather alot.  Mainly from men with less confidence in their masculinity who probably want a fix more than anybody.  It's a strange phenomenon.  I find it strange that men say toxin treatments are for women when you consider that about 90% of the brands offering men's skincare are doing most of their sales in the female market.  L'Oréal is the most female of female beauty brands yet lads all over Liverpool swear by their effects and buy them religiously.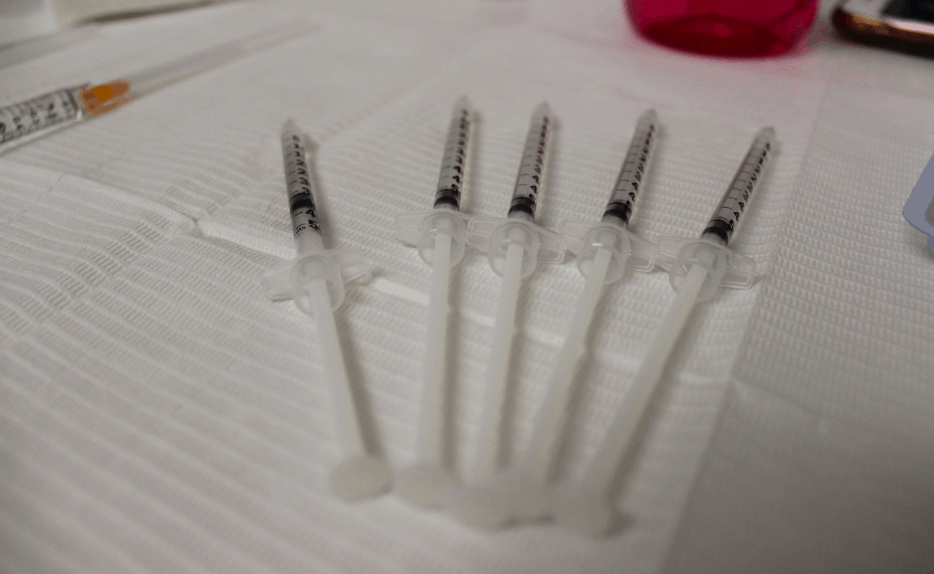 Just slapping 'for men' after the name of a product that contains no clinically effective ingredients and has not been shown in any serious studies to have any effect doesn't necessarily magically make it a product that is suitable for you.  But that's marketing.  And that's also for another day.
Why it's ok for men to have Botox
Remember the toxic masculinity Gillette ad? You've all seen that one by now.  Embedded deep within you there's this nagging feeling that medical aesthetics is emasculating – it's beauty treatment right?  
Wrong. 
It's treatment that works.
There's nothing inherently emasculating or effeminate about getting treatment, it's your toxic masculinity niggling away at you.  Learn to stand up to these thoughts and do what you want.  After all it's your face and you want to look your best.  You'd not think twice about getting a spray-tan before a holiday, right?  Well 20 years ago you'd have been laughed out of the salon if you were a bloke asking for a bake…
Dr MJ is the best in her field. Her knowledge, her attitude, her skills, everything speaks for itself. I would definitely seek her advice again in the near future
Been trying out different dentistry's and SmilesWorks are the best. They are very welcoming and nice. Doctors are incredibly delightful to talk to, are very gentle, knowledgeable and will give you time if you are nervous. Had a consultation which is £75 then had a filling £220 then went to a hygienist around £130 - you can judge whether the prices are good or not.
All staff are very friendly, Sefa and Becca were great from my consultation onwards 🙂
Don't worry, just like your manicure or spray tan, you're not going to wake up after Brotox and suddenly find your sexual preference has changed! If your mind needs to put at rest even more, rumours suggest the likes of Eminem, Dwayne Johnson, Christian Bale, George Clooney and Jared Leto have supposedly had a bit of Brotox in their lives.  As professionals we can see exactly the men who've had treatment by watching the way their faces respond.  But we're not sharing that info with you because its, well, unprofessional.
If you're comfortable enough with your masculinity, you should know that getting aesthetic treatments  isn't effeminate or emasculating. You can still be plenty manly and feel great care about your appearance.
Does Brotox Work?
Is your Tinder profile looking weak? Are you staring at Instagram fitness models and wondering when you're going to look like them?  Are you starting to despair at how often you have to dye over those grey hairs?   Ok, Brotox won't solve these problems magically but it sure will help you to look and feel better about your appearance!
Honestly, do you 'need' to look younger?  Well, no, nobody 'needs' to look youthful but if you have the money and want to feel better about yourself then it's a proven, tried-and-tested way of guaranteeing a dramatically positive result.  So in a nutshell yes, it works. 
*Sometimes it doesn't work but that's only when you get treatment in someone's garage*
Will People Notice?
One major reason that puts people off treatment is 'what if people find out?!'  Will my face be frozen?  Can I still show emotion? Will I even end up looking like that guy Rodrigo Alves that wants to be a human Ken doll?  
Let us put your fears to bed. 
If you come to a reputable practitioner, (like DrRowland-Warmann here at Smileworks), and you don't want people to notice – all you have to do is go ahead with treatment.  She's an expert in subtlety.  If you've done as much facial aesthetics as she has you'll know that nobody wants people to notice they've had treatment – and that's kind of the point.  
Subtle softening of lines is a much better result than a frozen, featureless face. In fact this look is considered by professionals as a complication of treatment – i.e.something to be avoided at all costs. 
Getting away with Brotox is not something you need not worry about, it's a primary motivator of most patients both male and female and here at Smileworks we understand that.
The key to 'getting away with it' is ensuring you find an expert in male Botox® and get ready to spend the right amount of money on treatment.  Again, take a look at our Botox® prices page to see how much treatment should cost.  Money can't buy you happiness, but it sure can help you look and feel your best.  Also bear in mind that in the US, treatment costs over £800-£1000 for the treatment by someone of the qualifications you'll receive at Smileworks.  So it's a major bargain.
Dr MJ has treated so many men that she also knows precisely what the male face requires.  men and women's facial anatomy is different.  For example men need more product (it's the same price though don't worry) and their muscles work in slightly different ways.  Also men want a different result.
We rarely have men asking for a brow lift (that's a women's thing) but men also don't mind having low eyebrows because it makes them look handsome. Women on the other hand hate low eyebrows.  So go to a practitioner who only treats women(or a beautician) and expect the Christian Slater / Sly Stallone look: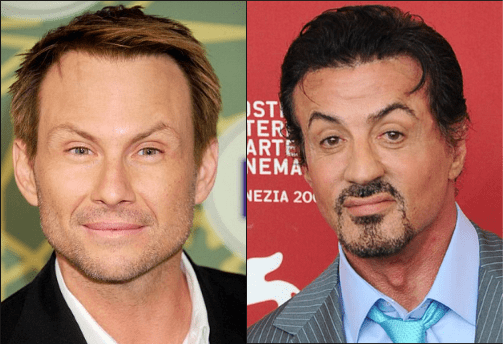 Get things done right and get a much better, natural result: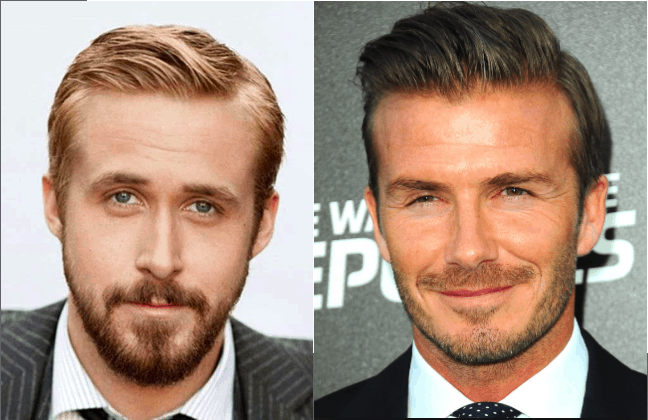 To be clear we're not saying these two handsome fellas have necessarily had treatment  but that's an effect that it can create for someone who isn't well – as beautiful as these two.  Like this average guy here: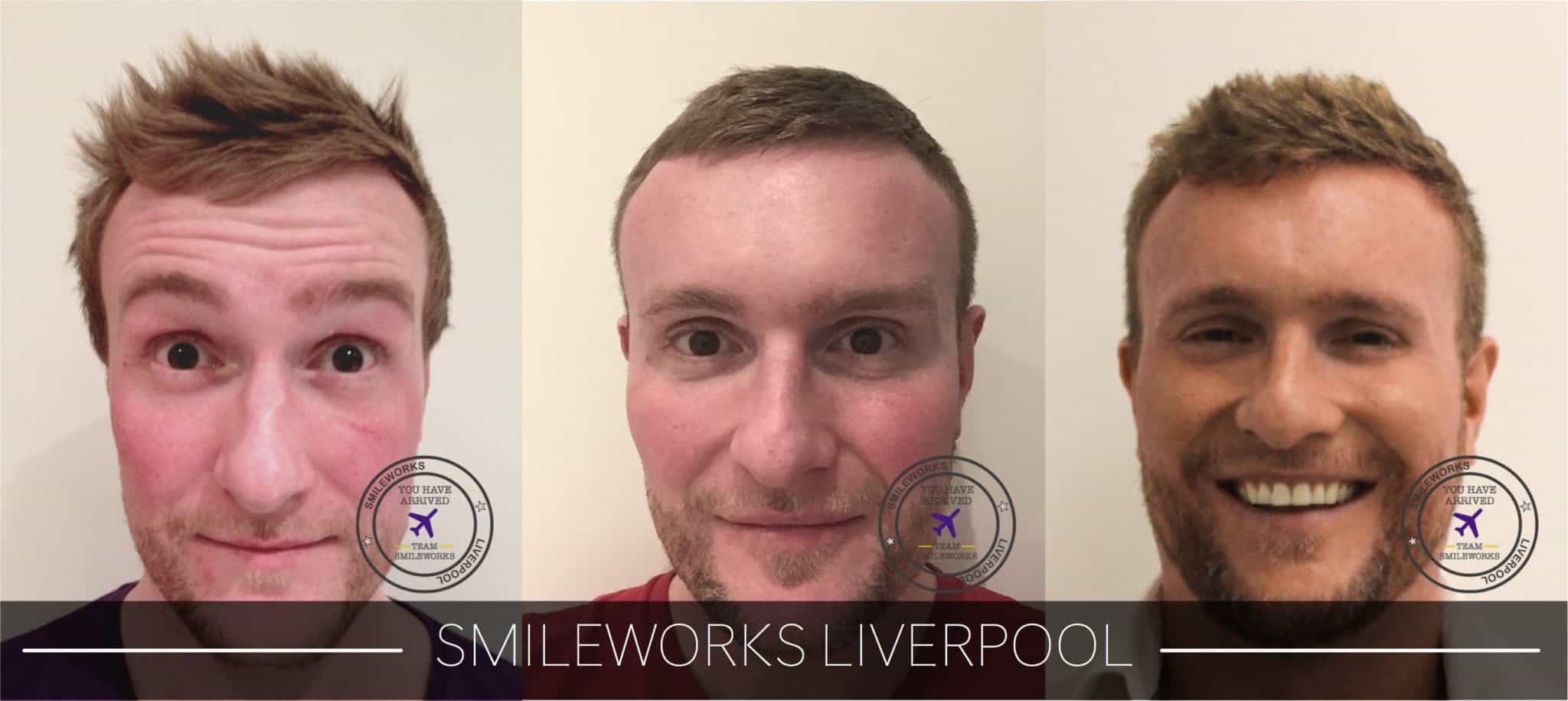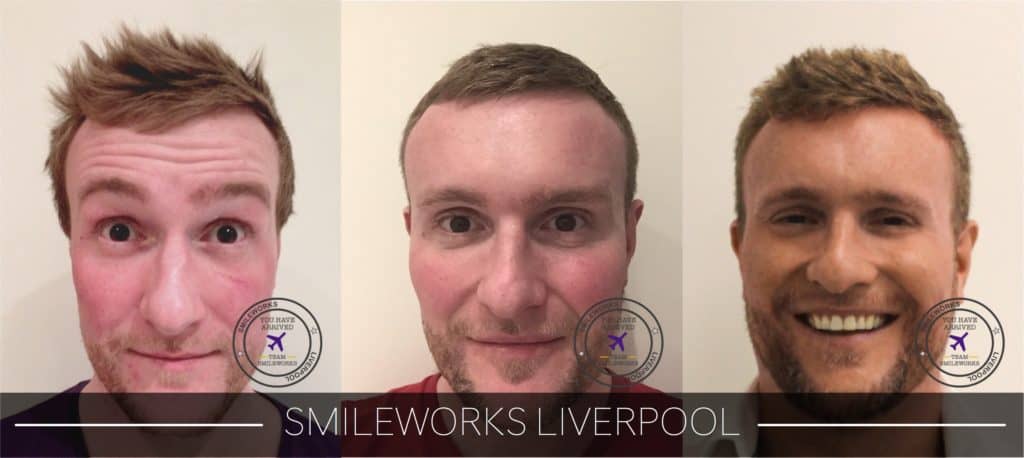 So everything is taken care of and we understand what men want.  That's why we have a consultation and that's how we make sure you're looked after. 
How long does Brotox last?
This depends on a variety of factors.  To make your Brotox last longer see our article, longer lasting botox®. Although this is written for women, the take-away's to increase the duration of your result are exactly the same for men.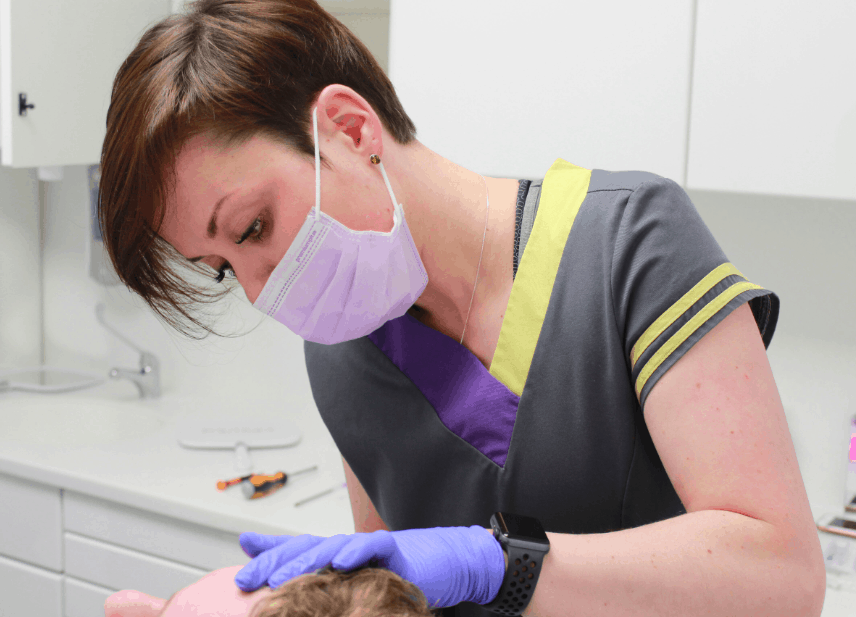 But the upshot is choose the right practitioner, place the product in the correct sites, don't smoke or drink too much and avoid tanning and too much sunshine.  Wear sunscreen!  At the end of the day you're investing in your face and you want that investment to pay off for as long as possible. 
Brotox usually lasts between three and six months (longer the first time you have treatment). Your face is not an area you should try and cut corners experimenting with so don't buy cheap.  As the saying goes, buy cheap, buy twice.  Remember, Brotox is a prescription medicine so you need it administered by a medical professional.  Avoid the salons lest you end up looking like the Joker from Batman – or the aforementioned jokers who had a little too much in the wrong places…
Does it hurt?
If you're wondering if brotox hurts, of course it varies based on your tolerance.  But you're a tough guy right?  Sure, there's a feeling typically described as a 'pinch' at the injection site but many of the injections will go unnoticed since the needle is so fine and the product basically saline with a few microscopic proteins added.  While some say it is mildly painful at its worst, others report feeling no pain at all. You may feel a few tension headaches as the product kicks in about a week after the injections but these are normal and nothing to worry about. 
Ok I want Brotox!
So, you're convinced, now what?  
First, you should come in for an initial consultation to discuss which areas of your face you want to target.  Once this is thoroughly discussed, we can either proceed to treatment  then and there or set up an appointment for the near-future so you can have a think and take a look at your treatment plan (the bit of paper your doctor or dentist will give you.  The actual procedure itself usually lasts between 10 and 20 minutes and the 40 minute consultation and treatment is mainly talking.
After the treatment has been completed, there is a little aftercare to follow. Don't touch the treated area for a day or so.  Wash as normal but don't mess with it. For the first two hours (minimum), do not rub the affected area as it may affect the results. Finally, for the first 24 hours avoid vigorous exercise (sorry, no 100kg bench press for you!), do not drink alcohol, and try to avoid prolonged sun or heat exposure – so no sauna or tanning either.  All of these things break down the product and degrade the result. 
You can learn even more about the procedure on our main Botox® page here.  But please give it a go.  It will literally change your life and help you live a life of success and happiness. The life you imagined…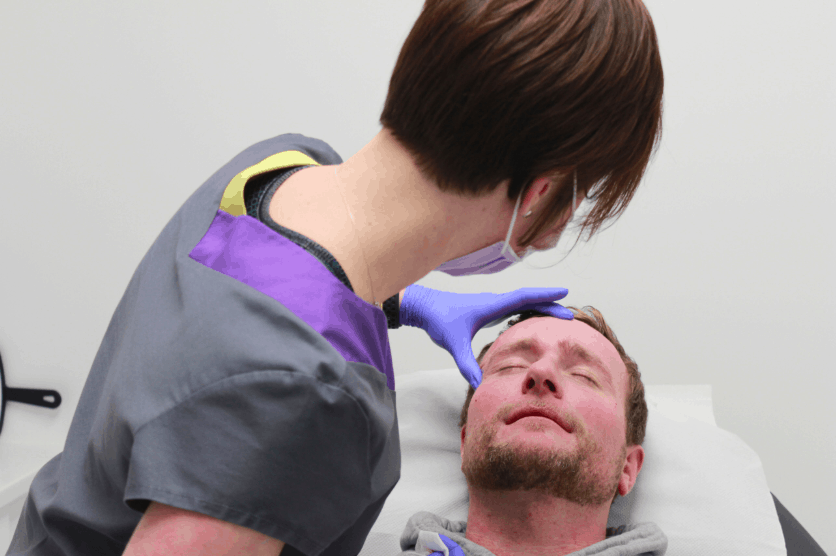 Botox for men cost
Brotox Prices are the same as for women. We don't discriminate:
Brotox® 1 Area | £200
Brotox® 2 Areas | £250
Brotox® 3 Areas | £299
Brotox Reviews
"I've tried Botox from numerous different locations in the city and found that none of them are as good as Smileworks (MJ). Absolutely fantastic results first time around, I would highly recommend Smileworks to anyone wanting Botox, excellent service and amazing results".

JW 1 Review, April 3 2017 –  5 Stars
"I had also Botox treatment with MJ, thank you MJ, you are amazing…"

MS, 1 Review, December 12 2019 – 5 Stars
"I would definitely recommend Smileworks to anybody considering an aesthetic treatment. I had botox and fillers today with M.J. She guided me through the results I would like with her expertise in products and procedures. All of the staff are helpful and customer service is 5*".

 

DW 10 Reviews, 12 December 2018
"I had also Botox treatment with MJ, thank you MJ, you are amazing…"

MS, 1 Review, 2 Months ago
"What more can i say other then an amazing 
Fantastic environment, friendly welcoming staff and experts in there field
had a skin peel and Botox here and the results were wonderful. MJ is superbly professional and makes you feel very comfortable". 

KO 1 Review 24 Months ago