Tooth Filling
Sometimes teeth crack or get damaged.  This can be because of tooth decay, grinding or trauma.  Usually on the back teeth the reason is tooth decay or fractures caused by biting and chewing.  This is where tiny fissures in the teeth allow bacterial into the tooth and this damages its internal structures. 
Dental filling material can be used to block these fissures and cracks to repair the damage.  Sometimes if this decay is left untreated the bacteria creates acids and harmful by-products that can literally eat away at the tooth causing cavities or holes in your teeth.    
Dental fillings are a very common procedure and patients can choose from a variety of different materials.  In the past fillings were made of precious metals like gold and silver or a substance called amalgam.  The problem with using these materials is that they don't look like natural teeth and can be seen when you laugh, smile or eat and some patients want white fillings that are more subtle and look just like your natural teeth.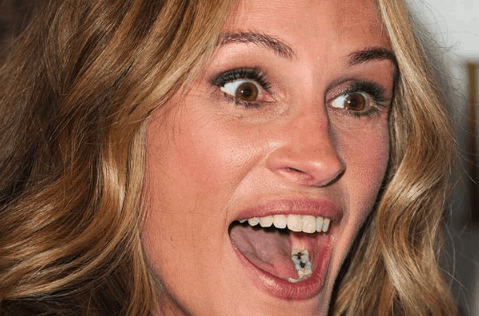 Sometimes people need fillings on their front (anterior teeth) and these will typically be made of white filling materials to give you the best aesthetic outcome.  Consult with your dentist or dental hygiene therapist to find out the best course of treatment for you bearing in mind the aesthetic outcome, health benefits and any other concerns you might have. 
Our dentists and hygiene therapists are obsessed with listening to precisely what you want and getting you the result that makes you feel great every day.     Here's what it's like to be a patient at Smileworks:   
Extremely professional service from Zoe and Darcie. First time at the practice and Zoe was extremely thorough, helpful

...

and clearly very experienced. Discussed everything in detail, was very caring and clearly passionate about her job. Nothing was left unanswered and advice provided without any pressure to commit. Would certainly recommend.

read more

I had my braces fitted by Eduardo and Ashleigh. They were so welcoming and me feel really at ease. I was talked through

...

all of my appointment step by step even offered a request in the music playing during my appointment. The aftercare advice was great and I felt like they really took there time to explain everything to me. I would highly recommend.

read more

jamie leigh E.
10:03 29 Jan 21
Today I went for my teeth cleaning and I had a great time with Donna and Savannah, both very chatty and funny, I

...

really enjoyed my time with them even when I hate going to the dentist, my teeth are super clean and she dedicated the time necessary to itUpdate! I also had fillings made by Donna and Joanna amazing! No pain at all while on procedure or after, Donna takes all the time never in a rush she polish the tooth after and make sure looks perfect, lovely to meet Joanna very experience and super nice and caring for my comfortThanks for all!!

read more

Emilita S.
23:36 24 Jan 21
I've had quite a bit of dental work done by Zoe over the last year to help me feel more confident with my smile. I

...

can't thank Zoe enough as I absolutely love my teeth now. Zoe really went above and beyond to help me and was so caring. Her attention to detail was so nice to have as you could really tell she cared about her work and making sure I was happy and also comfortable with what she was doing, nothing was too small or too big for her to help with. I highly recommend her and Smileworks to everyone. Thank you Zoe 🙂

read more

Just had braces fitted at smile works by Eduardo and his assistant Ashleigh. They were very professional, informative

...

and courteous. Procedure couldn't have went any better. The reception staff are all very welcoming and kind too. This dentist is second to none and would highly recommend to anyone.

read more

I've had composite bonding carried out at Smileworksin the past month by the brilliant Paula and Savannah. Throughout

...

the procedure staff communication was top class while they constantly make you feel relaxed. They provided in depth advice for the aesthetic nature of the bonding whilst also implementing the procedure perfectly. I'm delighted I chose Smileworks!

read more

Tracing Ireland's P.
16:55 03 Jan 21
And here are some of our favourite patient reviews in a short 30s video: