Tooth Filling
Sometimes teeth crack or get damaged.  This can be because of tooth decay, grinding or trauma.  Usually on the back teeth the reason is tooth decay or fractures caused by biting and chewing.  This is where tiny fissures in the teeth allow bacterial into the tooth and this damages its internal structures. 
Dental filling material can be used to block these fissures and cracks to repair the damage.  Sometimes if this decay is left untreated the bacteria creates acids and harmful by-products that can literally eat away at the tooth causing cavities or holes in your teeth.    
Dental fillings are a very common procedure and patients can choose from a variety of different materials.  In the past fillings were made of precious metals like gold and silver or a substance called amalgam.  The problem with using these materials is that they don't look like natural teeth and can be seen when you laugh, smile or eat and some patients want white fillings that are more subtle and look just like your natural teeth.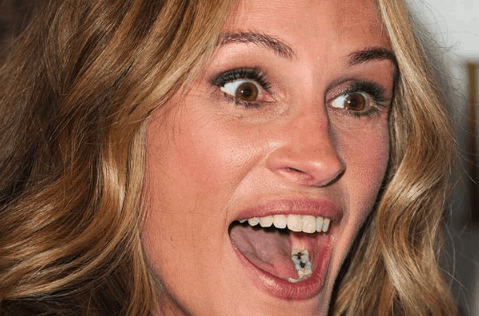 Sometimes people need fillings on their front (anterior teeth) and these will typically be made of white filling materials to give you the best aesthetic outcome.  Consult with your dentist or dental hygiene therapist to find out the best course of treatment for you bearing in mind the aesthetic outcome, health benefits and any other concerns you might have. 
Our dentists and hygiene therapists are obsessed with listening to precisely what you want and getting you the result that makes you feel great every day.     Here's what it's like to be a patient at Smileworks:   
Everyone who works here are so lovely, kind and welcoming! I always feel comfortable receiving treatment. Zoe is my

...

dentist at the practice and she makes my treatment feel much less nerve-racking, as I tend to feel nervous when it comes to dental treatments. Would definitely and highly recommend Smileworks to anyone!

read more

My teenage son has always been afraid of going to see a dentist and he needed braces fitted. He had a few

...

consultations at different places and smileworks was the best. Edwardo put him at ease and explained everything to him. He is quite happy going along now. Service & aftercare is fantastic, brilliant job all.

read more

I'm so happy with my semi-permanent eyeliner. I've never had it done before but would definitely get it done again.

...

Hannah made me feel calm and comfortable throughout the process. Thank you!

read more

I had my fixed braces fitted today by Eduardo and Nikola. I felt completely at ease and comfortable throughout my

...

appointment. Staff at Smileworks are always very friendly and welcoming. Eduardo is excellent at what he does. He also carefully explained everything to me and answered any questions I had. I can't wait to see the results! :)I also had an appointment with Zoe this week to have a filling replaced. Again, I was very pleased with everything and the treatment was painless!

read more

Had my brace removed recently and have been left with beautiful smile! Edwardo and Abbi were really lovely and nothing

...

was too much for Dr Edwardo! All the other staff have been really caring and wonderful and the payments simple and easy, would defiantly use again!

read more

Eduardo and the team at Smileworks have been excellent during my treatment so far. The decision to get braces is a big

...

one to make, so it's good to know you are in safe hands. The place itself is spotlessly clean and all the staff are super friendly and make sure you are well looked after. Eduardo answers all my questions confidently and knows what he's doing. He carries his work out methodically and precisely and puts you at ease. Also has excellent taste in music! I cannot recommend Smileworks highly enough.

read more

And here are some of our favourite patient reviews in a short 30s video: