Tooth Filling
Sometimes teeth crack or get damaged.  This can be because of tooth decay, grinding or trauma.  Usually on the back teeth the reason is tooth decay or fractures caused by biting and chewing.  This is where tiny fissures in the teeth allow bacterial into the tooth and this damages its internal structures. 
Dental filling material can be used to block these fissures and cracks to repair the damage.  Sometimes if this decay is left untreated the bacteria creates acids and harmful by-products that can literally eat away at the tooth causing cavities or holes in your teeth.    
Dental fillings are a very common procedure and patients can choose from a variety of different materials.  In the past fillings were made of precious metals like gold and silver or a substance called amalgam.  The problem with using these materials is that they don't look like natural teeth and can be seen when you laugh, smile or eat and some patients want white fillings that are more subtle and look just like your natural teeth.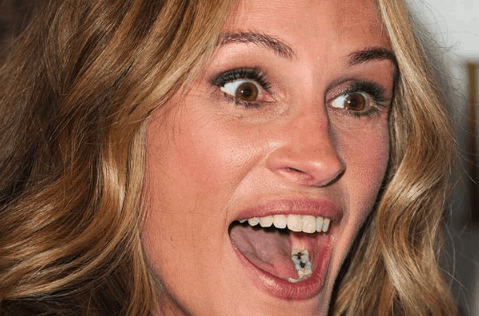 Sometimes people need fillings on their front (anterior teeth) and these will typically be made of white filling materials to give you the best aesthetic outcome.  Consult with your dentist or dental hygiene therapist to find out the best course of treatment for you bearing in mind the aesthetic outcome, health benefits and any other concerns you might have. 
Our dentists and hygiene therapists are obsessed with listening to precisely what you want and getting you the result that makes you feel great every day.     Here's what it's like to be a patient at Smileworks:   
MJ you're amazing!! So great to catch up virtually and just love the service. Got lots of great advice as always and

...

everything makes perfect sense. Hopefully see you soon. 🤗

read more

I came here for teeth whitening and I was treated by Zoe who was so lovely and professional. She noticed I had a lot of

...

leftover brace glue that my previous orthodontist hadn't removed properly (which would have affected how the whitening looked on my teeth). She also helped me to learn how to look after my teeth and gums so much better. The front of house girls were always so nice and kind when I came in as well. Would recommend to anyone.

read more

I had composite bonding on my front upper 6 teeth back in November, along with a fixed brace (I had recently finished a

...

course of aligners elsewhere). I travelled from London and would do so again. Paula and Nikola were so helpful and friendly. I couldn't be more pleased with the outcome; I feel as though they have transformed my smile! I would 100% recommend to a friend. Thank you so much Paula and Nikola x

read more

Nicole Sophia C.
13:22 30 Mar 20
Ahmed, Georgie and Lacy were great, I'm so happy with my new smile! Always had an opportunity to ask any questions and

...

the level of care was outstanding. All the staff in the practice are so friendly and helpful, would recommend to anyone!

read more

Having a brace to straighten my teeth and I can honestly say serve has been outstanding and my teeth are straightening

...

so quickly! I'd like to thank Eduardo for making me feel so relaxed (I get a little nervous!) along with Lacy, Emily, Paula, Kerry, Georgie and everyone else who has made it such a lovely experience 😆

read more

After years of having hardly any eyebrows I recently decided to have semi permanent eyebrows done at Smileworks with

...

Hannah. I felt quite nervous at the first appointment but Hannah was so professional, took her time to explain the procedure and I was happy to go ahead. I felt really relaxed by the end and everything went well.I can honestly say I'm absolutely made up with my eyebrows now. It was a bit of a shock at first after having none for some time, but I love them.I have had loads of lovely comments too off people saying how great they look.I have one more top up appointment to go and I'm really looking forward to it and eventually to seeing the end results. I would definitely recommend Hannah to anyone, she done an amazing job on mine.Thanks so much again Hannah x

read more

And here are some of our favourite patient reviews in a short 30s video: