Front of house team leader
Abby is our affable, enthusiastic and talented front of house team leader at Smileworks.
She's directly responsible for training and maintaining our front of house team. Abby is so reliable and efficient that she's also in charge of monitoring and maintaining the facial aesthetics stock up to date. She makes sure there is always facial aesthetic products at the practice to treat our lovely patients.
You will usually find Abby at the front desk always happy to help existing and new patients on their journey to a better themselves.


Abby always gives a VIP treatment to all our patients. She used to worked in luxury hotels and she is used to do it.

She was promoted to reception manager when she was only 23 but decided leave luxury hotels and join the most popular practice in Liverpool. Abby hasn't stopped her ambitious career since then and we are really happy to have her as part of our team.

She defines herself as the typical middle child – She couldn't be calmer at the most stressful situation – and she loves passing that energy onto the more anxious patients.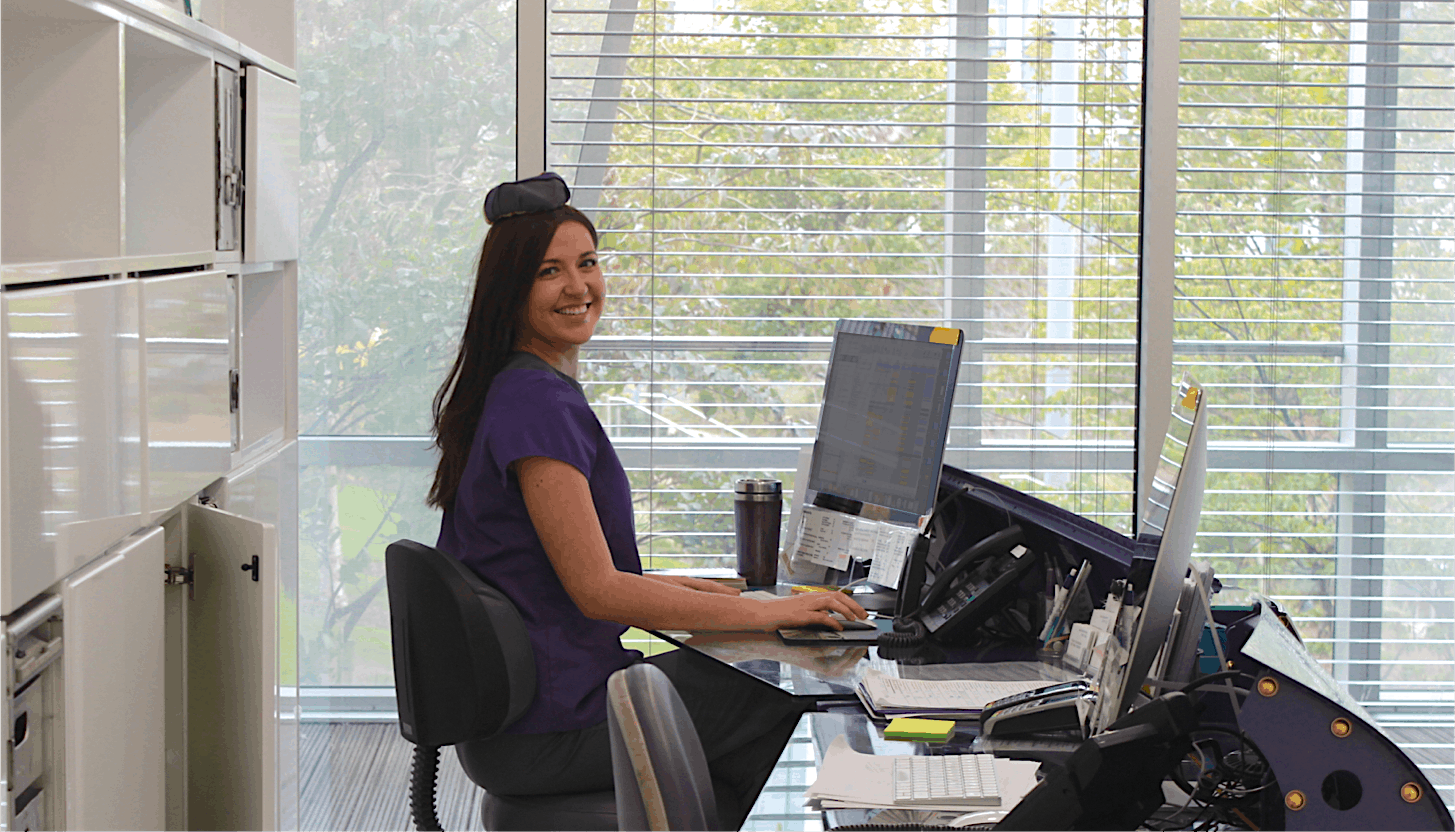 She's really keen on climbing and bouldering. And surely, a couple of fractures from the past won't stop our dynamic front of house team leader rising to the top.
Abby loves animals and she hasn't eaten any meat for over 10 years. She's one of our team's proud and loud vegetarian.
If you believe you can be part of the team like Abby apply for our receptionist position.