Special Interest in Orthodontics
BDS PGA MClinDent (Orthodontics)
GDC: 224468


MClinDent in Orthodontics and Dentofacial Orthopaedics, BPP University (London), 2020
Invisalign Certification, 2019
Postgraduation in Orthodontics, City of London Dental School, 2017
Inhalation Sedation Course, SAAD – Society for the Advancement of Anaesthesia in Dentistry (Stratford-Upon-Avon), 2013
Masters in Implantology, CESPU- (Porto, Portugal), 2011
Post graduate in Dental Medicine, International University of Catalunya (Barcelona, Spain), 2010
BDS Dentistry, Instituto Superior De Ciencias Da Saude Egas Moniz (Lisbon, Portugal), 2010
Dr Eduardo is one of our lovely dentists here at Smileworks. His practice is limited to Orthodontics, which means he spends his days straightening out smiles.
He loves the ability to restore self esteem and comfort in our patients with braces. He always comes to work with a positive attitude and really listens to his patients to deliver the very best care. He loves seeing the end results and he is super proud of the beautiful smiles he creates and the confidence this gives back to his patients.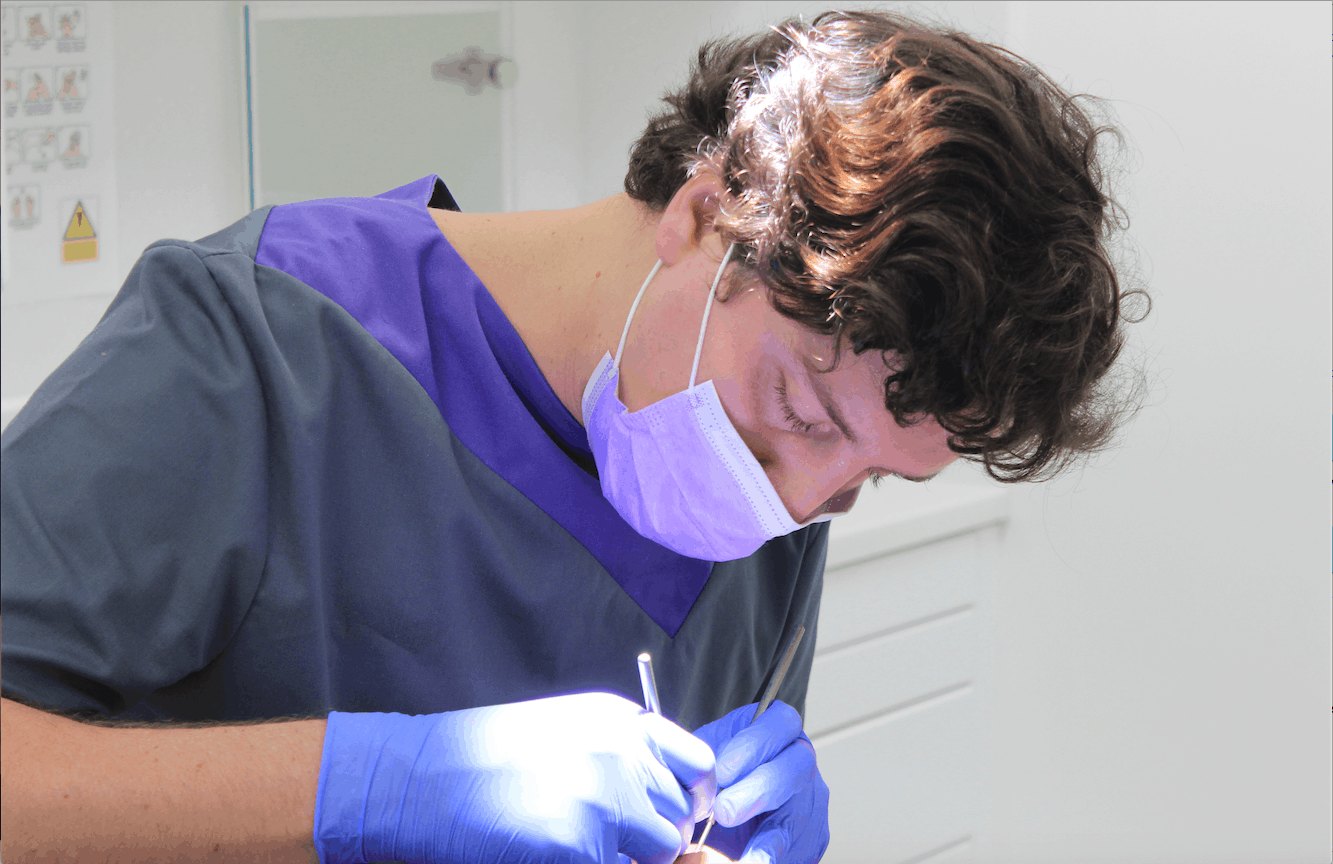 Eduardo is super smart. He wrote a thesis called "Study of Mother to Child transmission of Streptococcus Mutans (Caries)". This thesis was presented in the 45th Meeting of the Continental European Division of the International Association for Dental Research (IADR-EDC) with the Scandinavian Division – IADR-EDC (Budapest, Hungary), 2011. And it was published in IADR-EDC meeting magazine. Handsome AND clever, this guy has it all!
Eduardo has travelled more than 50 countries and he is fluent in 5 languages (Portuguese, English, Spanish, French and Italian). He is passionate about cooking, history, photography, surfing and cycling with his wife and kids. He is an enthusiast of the classic guitar and he used to play and sing in a folk music band.
To book with Dr. Eduardo, call our team and set up a consultation on 0151 236 5166
Our patients love Eduardo and wrote on Google about him:
"Can't praise them enough. Had an amazing experience with Eduardo and Emily, they're so professional and kind. I was so nervous but I'm not scared of the dentist anymore, thanks for them. They took my wisdom tooth out with absolute no pain. Highly recommended, gonna stick with Smileworks for sure. 20/5 stars"

Lara Lukacs | 5 Stars | Feb 2020
Would you like to be part of Smileworks and work with Eduardo? If you're an orthodontic therapist apply in Dental Hygiene therapist Jobs.