Is dental treatment abroad (dental tourism) a good idea in 2019?
Our dentists and specialists take a look at whether it's possible to get cheap dental treatments abroad and whether dental tourism is really 'painless' as the adverts claim.  Our experts examine some of the many ways you can be caught out with smart advertising and overblown claims and give useful and impartial advice on whether you can get treatment abroad safely or whether it's best to stay right here in the UK.
'Painless' dental treatments abroad?
Today we're here to discuss dental tourism and the often heavily advertised concept of getting 'painless' treatments abroad.  Our cosmetic dentists and specialists will also take a look at some of the other treatments popular with dental tourism companies like crowns and porcelain veneers – and whether going abroad for treatment is a good idea.
Why listen to us?
Smileworks are Liverpool's top dental practice and one of the largest independent dental practices in the UK.  We place hundreds of dental implants right here in Liverpool and hear lots of stories of dental treatments abroad.
Smileworks are one of the largest collection of experts in this area and we've got a lot of highly qualified professionals who've crowd-sourced impartial professional advice (and some horror stories) about dental tourism.
Dentistry isn't painful – but the bill can be!
Getting big treatments such as implants, porcelain veneers, crowns or any dental treatment is not painful.  Come on it's 2019 after all and dental treatments aren't painful.  If you experience pain at the dentist you need to change your dentist.  Sedation, local anaesthetic and our advanced skills mean you won't feel pain during your procedures.  Good dentists are in the business of getting patients out of pain, not causing it.  Still don't believe us?  Here's some proof from our own patients…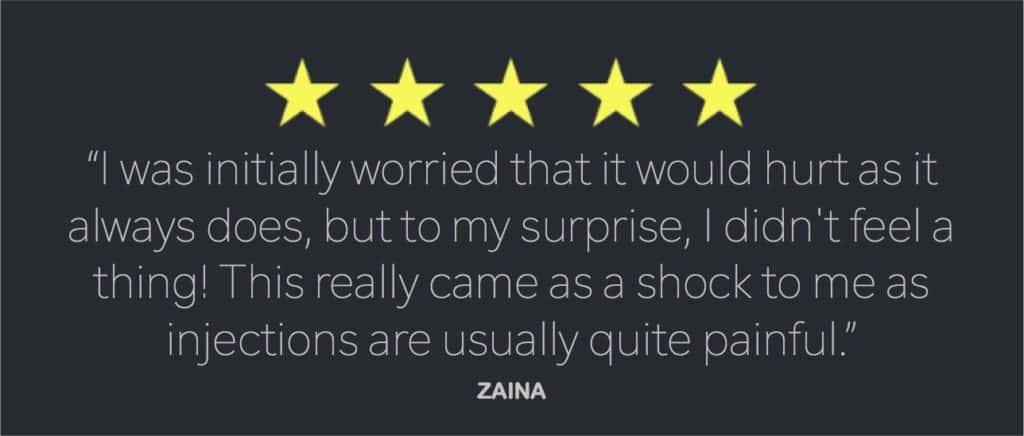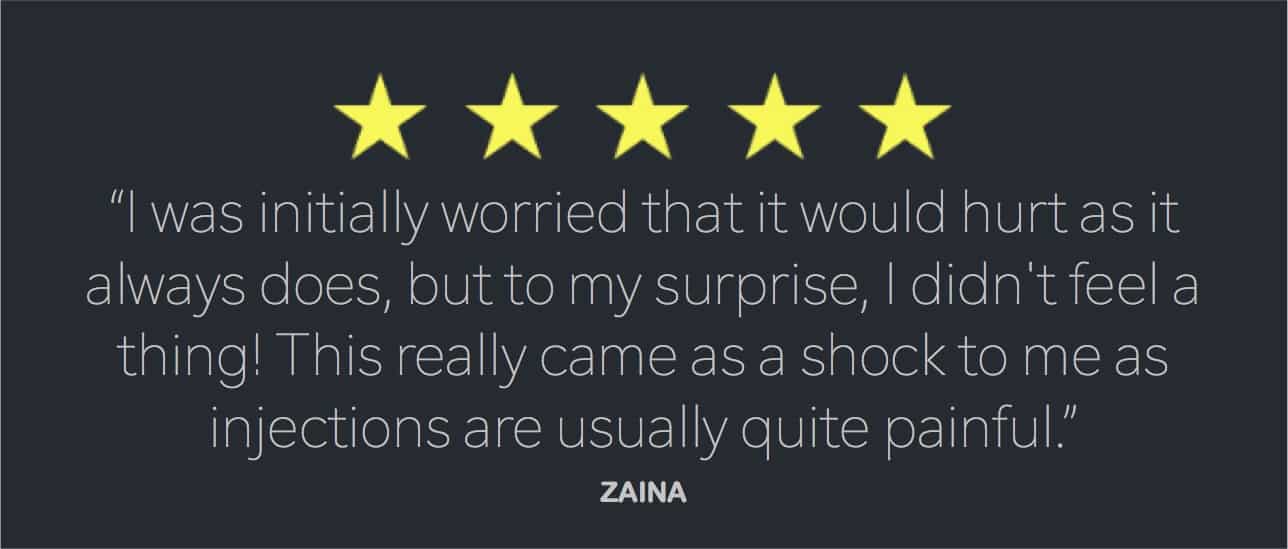 The real cause of dental pain
The only pain caused by big dental treatments such as smile makeovers, implant placements, crowns, veneers and injections is caused sometimes by poor technique but by the bill when you are overcharged or when you're mis-sold treatment.
These problems can be avoided.  Yet we're seeing more and more bad dentistry  coming out of Europe where patients have had dreadful experiences in a 'wild-west style' under-regulated, over-salesy and sometimes downright dangerous dental tourism industry that appears to be growing.
"Every patient I have ever seen whose been treated abroad always had very inflamed gums, food packing, poor aesthetics and complains about changes in their bite or pain in the jaw joint."

Paula "Bambi" Reed | Dental Hygiene Therapist

Smileworks 2019
We gain nothing by criticising others, we're here to help
Here at Smileworks we're not in competition with dental tourism companies so haven't got an axe to grind.  In fact we'd rather stay out of the crosshairs of these well funded and large businesses with a penchant for less than reputable treatment of others.  It's risky for us to speak out but were scientists and healthcare providers so it's also our duty to do so.
How much dental tourism is there in the UK?
What procedures are most popular?
Dental tourism often involves larger cases and even the international medical travel journal (IMTJ) says it's not worth going abroad for less than four or more implants.  That said, we've heard of root canal treatment and fillings being done abroad.
Medical tourism worldwide
In general, medical tourism is a booming business that approximately two million people worldwide take advantage of on an annual basis.  The UK spends approximately £5.8 billion a year on dental treatments and dentistry is becoming one of the most sought after treatments within the medical tourism industry.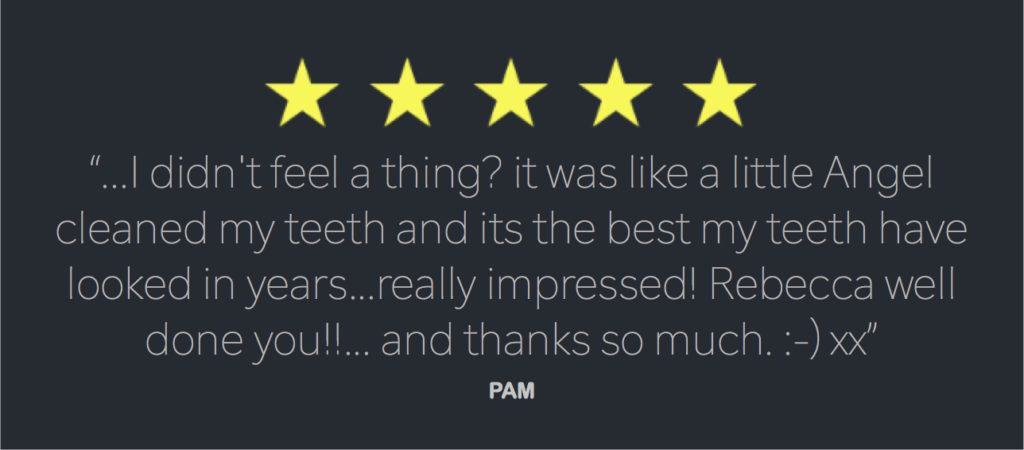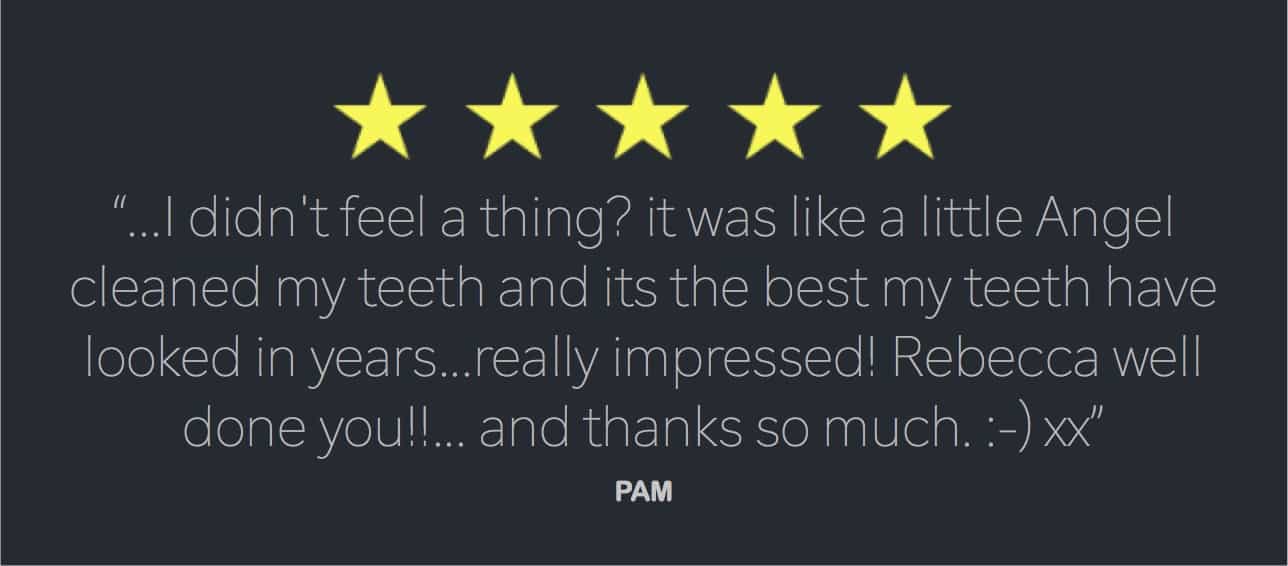 Where do most Brits go for their treatments abroad?
The most popular destination for Brits seeking dentistry abroad is Hungary where a staggering 35,000 people each year get treatment.  Other popular countries include Slovakia, Turkey, Poland and Greece.  Do a quick google search for "cheap dental treatments abroad" and you'll see lots of adverts on for the most popular countries to visit.
Is the dental tourism industry really growing?
We're only talking about our practice and our dentists and what they've heard here.  We've also done plenty of research and spoken to some other practices and 'secret shopped' dental tourism companies to see what their processes are.
That's 22 dentists, dental hygiene therapists and dental nurses.  That's a lot of experience.  So we believe our conclusions are representative of the true picture in 2019.  It may be that patients come to us when they're in trouble because of our positive reputation.  Or it may be there are more patients in trouble in recent times.
Whichever is true we need to talk about it so you can avoid the pitfalls of dental tourism.
Thankfully the total numbers of people going abroad for treatment appears to be declining.  The heyday for dental tourism for Brits was the noughties.  Big news stories in 2005 (when Hungary joined the EU) proclaimed the industry was exploding.
But that's fourteen years ago now and although dental tourism in general (like everything) is on the rise, dental tourism by British patients to Hungary has declined by almost 40% say the IMTJ.
We're also seeing more and more coverage in the news about how to claim when your treatments have gone wrong or been mis-sold.  See this article in the Telegraph about how to fight back against being ripped off abroad.
This is a development of recent years and as the competition grows with UK practices offering lower prices, the international companies (out of desperation) are getting more heavy handed with their advertising and sales tactics.  That said, international medical tourism is increasing from countries like Germany and other EU states.  In fact more reputable foreign dental companies are now opening up in the UK because it's cheaper here now and they can do a better job.
Why get dental treatment abroad?
Is it really cheaper?
Some adverts claim you can get 4 crowns fitted for the price of 1 on average when compared to the UK.  There's also the rise in popularity of low-cost airlines with flights being cheaper than ever before.  This helps dental tourism companies tempt patients into treatments with package deals.
So cheap flights, cheap materials and favourable exchange rates are enticing factors that influence many to take the leap and make their dreams of a smile makeover a reality, for a fraction of the cost.  While the theory is sound, you will read below that the actual position can be very different.
Love Island fever gripped the nation in the summer of 2018 and one contestant caught the eyes of viewers with his pearly-white smile.  He mentioned in his introduction to the show that he had undergone dental surgery in Turkey and subsequently Google searches such as 'veneers Turkey' and 'Turkey teeth veneers price' shot up overnight.
Many dental clinics abroad advertise their low-cost fees and offers on social media and Google with claims of cheap smile makeovers, holiday experiences and VIP services.
We believe this softens the serious nature of complex dental procedures s and we're concerned that some companies are specifically targeting certain patients more likely to succumb to a sales pitch.
Aggressive advertising campaigns
The lure of cheap cosmetic dental procedures abroad is strong, with clinics offering free consultations, examinations, reimbursement of flight tickets and transfer from the airport.
Others offer free hotel stays and holiday packages.  Seem too good to be true?  Well it is.  The materials, service and expertise you get abroad is so cheap that they can literally afford to throw in all these extras and still make a decent profit.  Two things dramatically increase the chance of a successful dental treatment; good materials and a good dentist.  Both are expensive.  So on which of those two are the corners being cut?