DENTAL THERAPIST & ORTHO DHT
National Certificate NEBDN
GDC: 125402
Diploma in Orthodontic Therapy. Royal College of Surgeons of Edinburgh, 2015
Diploma in Oral Hygiene and Dental Therapy. Royal College of Surgeons, London, 2014
Diploma in Medical Science (distinction), 2012
NEBDN certificate in dental sedation, 2009
NEBDN certificate in radiography, 2005
NEBDN certificate in oral health education, 2003
NEBDN certificate in dental nursing, 2002
Bambi is our therapist of extraordinary qualification and capability. She's always loved dentistry, starting her career as a dental nurse and taking her exams to achieve the coveted triple qualification from the Royal College of Surgeons. She's only one of a handful of therapists in the UK who can boast such a high level of academic prowess – and that makes her a pretty special member of the team here at Smileworks.
Bambi takes gum health very seriously and if you're lucky enough to be her patient you can feel absolutely confident that your mouth is going to be in tip top condition after you have a dental hygienist appointment with her. Watch our video or go back to gum disease treatments.
Although the 2015 winner of the Royal College of Surgeons Medal in Orthodontic Therapy, patients are usually more interested to know where Bambi got her name. Could it be her uncanny resemblance to Disney's million dollar Fawn, or possibly the name could originate from the day she turned up for work wearing odd shoes with different length heels. Make an appointment and I'm sure you'll find out.
To book with Paula, call our team and set up a consultation on 0151 236 5166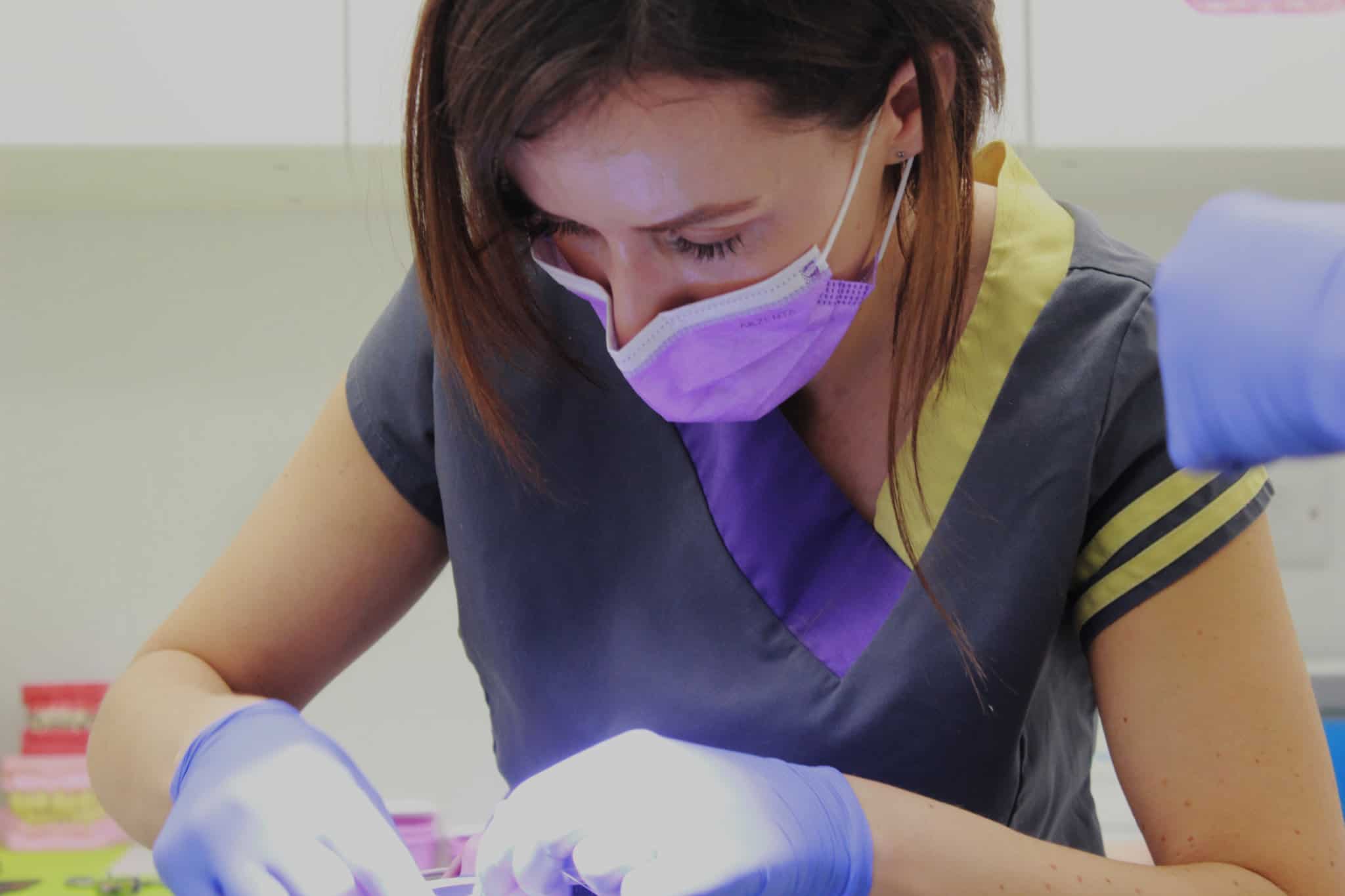 Here at Smileworks we're always searching for new talent.  To apply for a position to work with Bambi follow the link to our dental recruitment page.