Here's our very own orthodontist, Dr Laurence Masters with 12 expert tips on how to brush with fixed braces. To learn more about all the amazing things Laurence does for his patients take a look here at his page on adult orthodontics: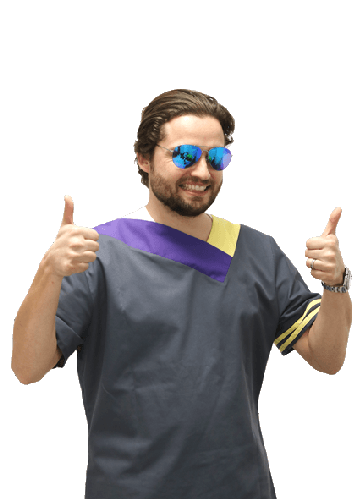 SPECIALIST ORTHODONTIST
BSc BDS MSc (Orth)
GDC: 101147
Here's how to brush your teeth with braces:
Use a medium or soft toothbrush
Divide your mouth into quarters
Place the brush at 45 degrees to the gum above the wire
Brush the occlusal (biting surfaces) to avoid cavities
Use interdental brushes to get behind the wires and into the gaps
Don't worry if you knock off a bracket or two
Don't forget to floss
Why it's important to brush when you have braces on
Getting braces treatment is the best thing you will ever do if you want a beautiful straight smile. There are a number of options to choose from including removable retainers like Invisalign® or fixed brackets such as Damon Braces or Fastbraces®.
An Orthodontist has an enormous amount of knowledge about different types of braces, wires and brackets and will also be skilled in using removable retainers to straighten teeth. At your consultation you will be assessed and given the best options to straighten your teeth. Any good orthodontist understands the need for an increased level of care while the braces are on the teeth. This is because your teeth are still susceptible to gum disease and cavities while the braces are on and need to be looked after.
It can be difficult to brush when you are wearing braces and many patients will struggle. This sometimes leads to patients neglecting to brush because they have had bad experiences and haven't had the process explained properly.
So you've gone ahead with fixed braces, now how do you clean your teeth effectively so that they stay fresh, healthy and white?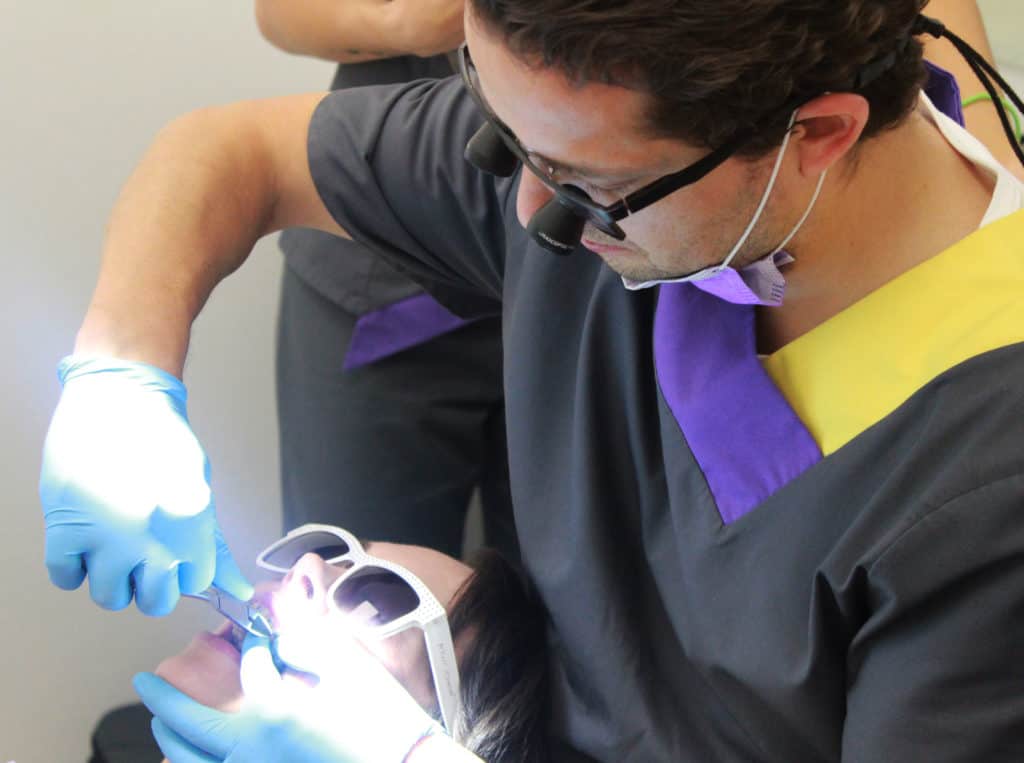 Divide your mouth up into sections
To make sure you don't miss any parts of your mouth while you brush, divide the mouth into four sections, top left, top right, bottom left and bottom right. First place the brush at 45 degrees to the gum and brush the gum above the top wire for 30 seconds. Then move onto the other quarters and repeat.
Don't forget the Occlusal faces of the teeth
Once you've brushed the gums, don't forget to brush the occlusal or biting surfaces of the teeth. This will stop you getting cavities by removing the sticky sugar from the tooth surfaces. Then brush as normal below the wire on the top and above it on the bottom quarters.
This may take more time than normal brushing but is essential to make sure your gums are healthy and you don't get cavities while wearing your braces.
Brush twice every day
Don't brush less just because you've got to spend longer. Braces are an investment in your smile and in yourself and you should be careful and look after your teeth while the braces are on. Brush twice a day and also don't forget to use interdental brushes and floss.
Brush each section for at least 30 seconds
Make sure you first brush each section for 30 seconds. Don't brush longer than 30 seconds as plaque is only soft and can be removed with a medium or soft brush or an electric toothbrush.


Get in the gaps with interdental brushes
Once you've finished brushing with your toothbrush you'll need to get in between the brackets and in the spaces with inter oral brushes.
Don't be too rough – plaque is only soft
Remember not to over-do it. Plaque is only soft and can be removed in 30 seconds with good fluoride toothpaste and a soft or medium brush. To learn more about general oral care and listen to our dental hygiene therapists discussing oral health gadgets follow the link here to oral hygiene.
Don't forget to floss
You should still floss your teeth as normal and you might need to use a floss threading device or a floss harp to make things easier while your brackets are on. Floss can sometimes stick behind the bond and knock brackets off the teeth. If this happens don't worry, your orthodontist or dentist will stick them back on at your next appointment.
Don't worry if you lose a bracket or two
It's normal for brackets to come off periodically. Depending on the forces they are applying to the teeth brackets might come off frequently. So long as you tell your dentist they will be able to bond them back onto the teeth at your next appointment and this will not adversely affect the outcome.
Always use a fluoride toothpaste
There is a recent move towards natural products and eco-friendly healthcare. Looking after the environment is great but using a toothpaste without fluoride in it is dumb. The fluoride content of the toothpaste needs to be 1,200ppm to 1,400ppm. It says on the side how much fluoride the toothpaste has in it.
Contrary to what most people believe, the water company does not add fluoride to the water supply. Natural water contains fluoride and the water companies manage the amount of fluoride in the water by leaving it alone, removing it or adding it depending on where you live. Public health officials have studies the effect of fluoride in drinking water and keep the levels constant to give you the best hope of not getting cavities and gum-disease. Removing fluoride with filters is probably not the best idea for your teeth!
Don't forget your hygiene appointments
It's a fact that your teeth are at risk from gum disease and cavities when you are undergoing braces treatment. Because of the difficulties surrounding brushing, it's fair to say your teeth are more at risk while you have braces on – so this is important. You must come for three monthly hygiene appointments while undergoing braces treatment. Here at Smileworks they come as part of your braces treatment.
Hygiene appointments with our dental hygiene therapists and hygienists are vital to get in between the brackets and blast bacteria and plaque from under the gum line or areas you simply cannot reach with brushing, flossing and inter oral brushes.
Do you need an orthodontic toothbrush?