International Women's day at Smileworks
The Dental Practice where Women Bill More than Men – Sorry fellas…
Smileworks is Liverpool's number one dental practice and we're not only breaking the mould when it comes to the type of dentistry we do but also the type of dentists we have working here.  At Smileworks every day is International Women's Day.  We are a dental practice built by women for women. With a few very lucky guys knocking around the place doing their bit.  But 85% of out total staff (including our CEO, Dr MJ Rowland-Warmann are female which is 22 women and 4 men.  Of our fee earners, 7 are women and 3 are men.  So 70%.  Interestingly we also have 924 active male patients and 2,203 active female patients.  These are patients who've been to us in the last couple of months.
We've had lots of people wanting to join our team lately so if you think you've got what it takes then visit our dental recruitment page here.
Everyone from dental nurses, receptionists to our specialist oral surgeons and CEO are wonderful career-focussed and highly motivated women and it would also seem that we are serving more women than men with cosmetic dentistry and facial aesthetics. So gender parity is achieved here.  The women are rewarded the same or more than men and we happen to have more of them so they are contributing the lions share of revenue and profits.  And we've not done this with positive discrimination or by following any causes or feminist ideology.  Far from it.  We have achieved this by a scientific approach to hiring the best people for the job.  So my thesis is that the gender pay gap and discrimination against women is still a very real thing here in the UK.  Because when you do hiring right, your business looks very different from many others around you.
Working with such an inspiring group of women makes me feel like I have found a home!"
– Abby Harding, Team Front of House, Smileworks.
More importantly we're breaking the mould according to the gloomy stats of the World Economic Forum who say gender parity is 200 years away.  We don't buy this.  In fact, here at Smileworks, gender parity has been and gone.  Not only do females get paid more than their male counterparts at other practices but they also contribute to the overall revenue and profits of the business to a greater degree.  Granted, we are mostly women here but we've done a fair scientific and data-driven assessment and the results are in.  Without wanting to give away any confidential information, our females are paid extremely well according to the national averages for everything from reception staff to treatment coordinators right up to specialists.  This is the same for men.  And two of our rockstar dentists, Dr Billy and Dr Laurence are men.  But it's international women's day so we're here to talk about the ladies.
70% of our revenue in the business is generated by women
Our women get paid on average 10% more than men for similar roles in other practices.
It's said in the World Economic Forum report that women hire women.  I certainly do not agree with this sentiment. In fact I'm pretty sure that it's illegal!  At Smileworks we hire the best applicants for the job and if those are men (like Dr Laurence Masters BSc BDS MSc (Orth) our orthodontist then they get the job.  On the other hand if the best candidate for a specialist oral surgery role is female (like Dr Anca Antoniu DMD PGCert (Implantology) then she will get the job.  It's not so much about male vs female here more talented vs average.
To celebrate this year's event, Smileworks are partnering with Capital Liverpool for International Women's day on the 8th March and are proud to be giving away prizes to both men and  women and who want to feel better about themselves.  We've found over the years that the reason women come to us is because they want to feel better about themselves.  It's an intrinsic motivation not an extrinsic one.  We've often been criticised for objectifying women or creating false body images but that's not what we're about at all and it saddens us that even some women have this out-dated view.  This competition is now open so get your entries in to win!
Smileworks is about helping women feel great about themselves and smile more.  It's really as simple as that.  And our family of girls (and the odd guy) do just that each and every day.  The theme of this year's IWD is 'Press for Progress' so hit the button below to take the short survey or read on about our magnificent women who've made our practice what it is today:
I asked around our office and here's what the team said about International Women's Day and working at a practice that supports and nurtures the talents of women in a very male-dominated industry.
Dr MJ Rowland-Warmann  BSc BDS MSc Aes.Med. PGDip Endod. MJDF RCS (Eng)  
SMILEWORKS CAPTAIN, FOUNDER & CEO
(she's so cool she has her own video)
You can see her full cosmetic dentistry biography here
"International women's day is a celebration of women's achievements, and at Smileworks we take that seriously.  In a way, every day is International Women's Day at Smileworks, as we are a team of super-women, working together to serve our wonderful patients.

International Women's Day for me celebrates leading a business 90% female even though the majority of the industry is male – and then totally kicking ass at it.  There are lots of female dentists, but unfortunately, not that many who are in charge of their businesses and have the opportunities afforded our women here at Smileworks.
Inequality is a huge thing in dentistry and although the numbers of female dentists are rising in general practice and the NHS, the number of female specialists and senior dentists are still massively underrepresented.  We don't have discriminatory hiring policies at Smileworks we just want people who care about their patients and not their pay-checks.  And as It turned out, our oral surgeon, nurses and rock-star front of house team are all female. That's simply because they fitted better our requirement to be caring, precise and talented."
Dr Anca Antoniu DMD PGCert (Implantology)
SMILEWORKS SPECIALIST ORAL SURGEON
You can see her Oral Surgery biography here.
"A real woman is strong and independent, but that still means she can be feminine, beautiful, kind and gentle. International Women's Day for me is about women having the strength and determination to carry things through and to accomplish great deeds for themselves and others.

Her power comes from the knowledge she has gained, from the intuition she expertly masters and from her unrelenting ambition.  The 8th of March is about women being strong and independent and no less equal to men."
PAULA "BAMBI" REED National Certificate NEBDN 2004
DENTAL HYGIENE THERAPIST / ORTHODONTIC THERAPIST
You an read Bambi's full oral health & gum disease biography here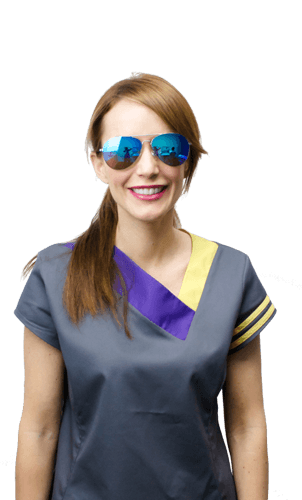 "International women's day means to me, women sticking together to make each other stronger. At Smileworks I have always been helped and encouraged to work to the top of my competencies by MJ, encouraged to learn new skills and supported throughout."
Camilla Bevan BSc BADT
DENTAL HYGIENE THERAPIST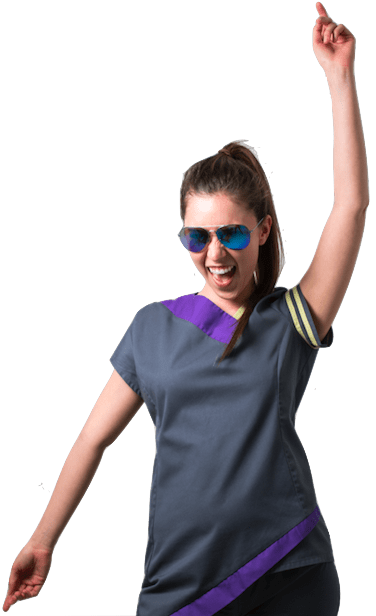 "I think international women's day symbolises that we are a force to be reckoned with, historically  in dentistry it was very male orientated and I believe now we have progressed to a stage where females are also recognised as a male equivalent and we no longer have to prove ourselves. At the same time this still pushes us to be better and work harder."
Kerry Hensley RDN
CLINICAL MANAGER & TREATMENT COORDINATOR
2011 & 2014 WINNER "Dental Nurse of the Year" – The Dental Awards
2013 & 2014 WINNER "Fastbraces® Assistant of the Year"- Fastbraces®
You can read all about Kerry's award-winning nursing skills here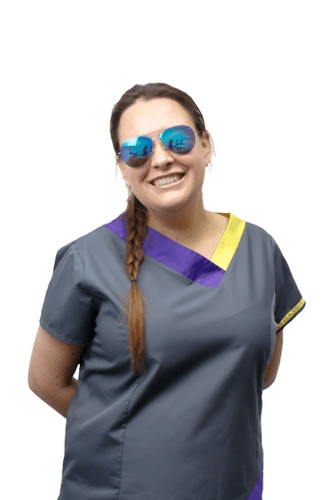 "Michelle Obama once said  'success is only meaningful and enjoyable if it feels like your own.'  Here at Smileworks our team of strong women work like a family, we get to enjoy and celebrate our success every day…… that, ladies, is one hell of a feeling 🙂 – Happy international women's day!"
Rebecca Newbold BSc 
DENTAL HYGIENE THERAPIST
Dental Hygiene and Therapy, University of Teeside, 2015 (1st class)
BSc Medical Microbiology, University of Leeds, 2006
You can read Rebecca's oral hygiene biography here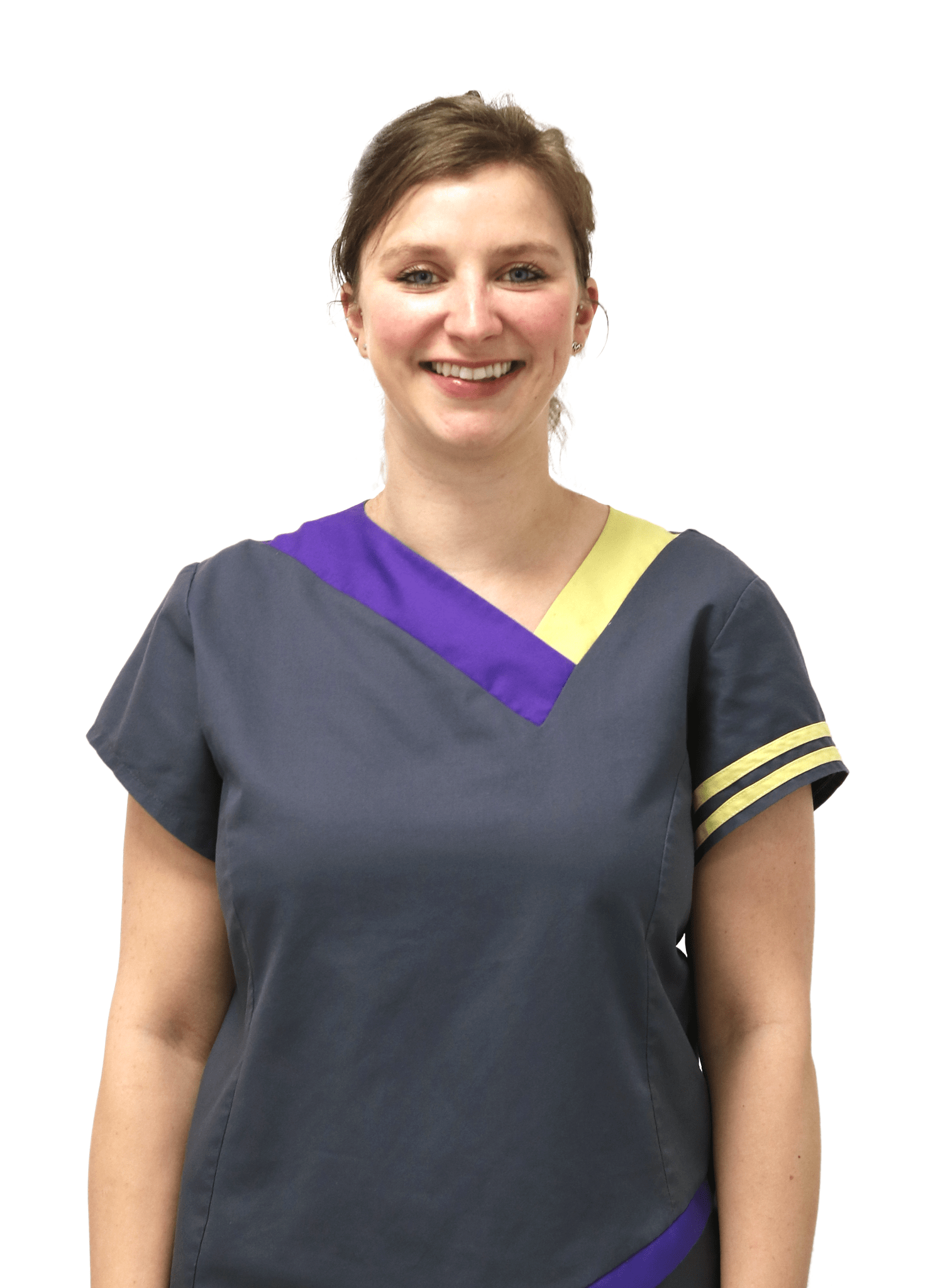 "International Women's Day is a day to reflect on and be proud of being a woman, who, thanks to generations before battling for equality, can achieve absolutely anything they wish.  No dream is ever too big.  Especially not at Smileworks 😉 "
Mimi Hodgson 
FRONT OF HOUSE MANAGER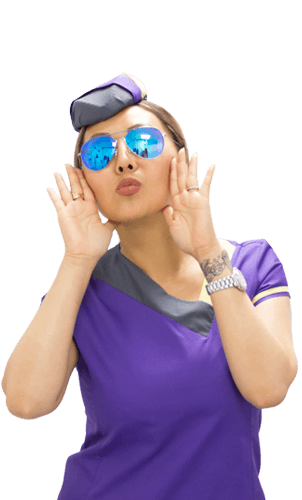 "I have a career I love that means something to me and I know if I work even harder I can achieve greatness here at Smileworks. History shows that it wasn't always this way for women. This is an issue very close to home for me because I'm from Vietnam where women don't have the opportunities we have here.  So I 'm very grateful for this day…"
Georgiana Taulea Dental Nursing NVQ4 | Hugh Baird College | 2016-2017
SMILEWORKS DENTAL NURSE 
You can read all about Georgi's achievements on her dental nursing biography page here
"International Women's day, for me not only represents a day of appreciation and love but a day of global recognition for all the struggles and hard work women do all year round. Here at Smileworks we celebrate women on a daily basis and know we are all worth it. Go girls!!"
Davina Johnston
SMILEWORKS FRONT OF HOUSE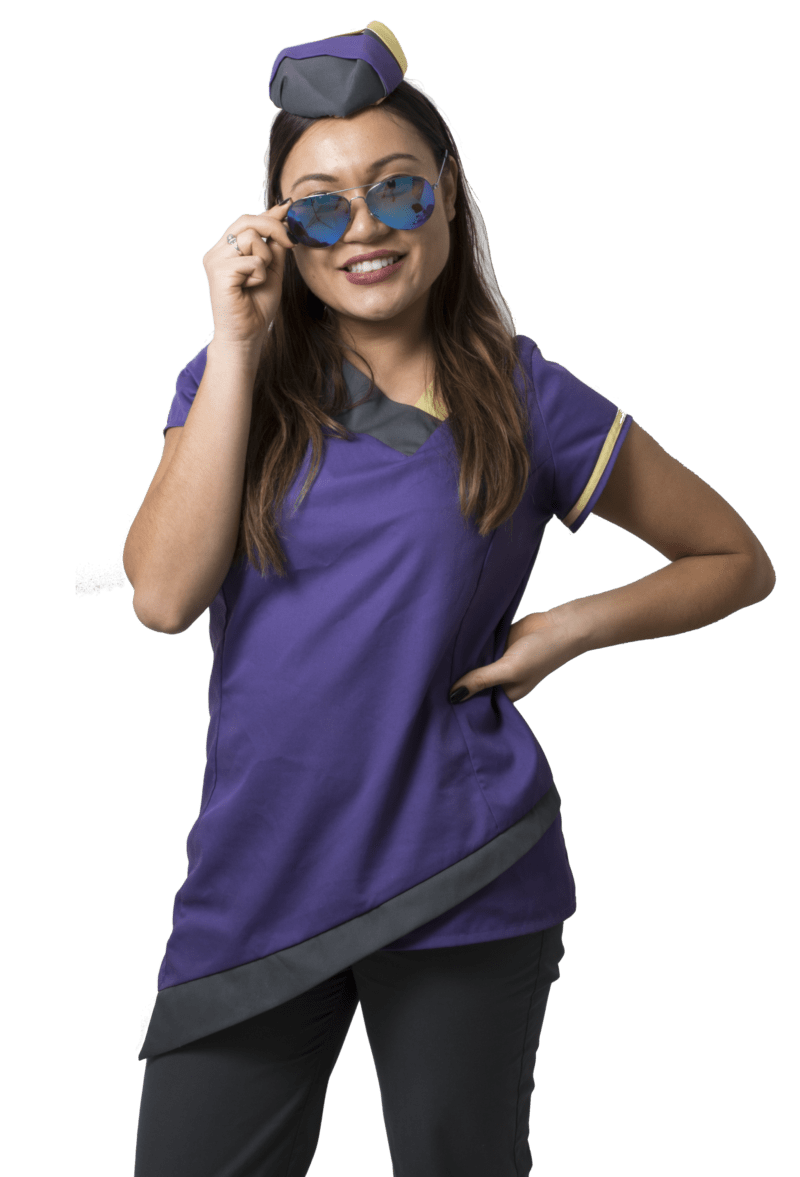 "International Women's Day to me is a reminder of the empowerment of women towards other women in every aspect of life.  From the positive encouragement we give to each other in the workplace to perform better each day to the constant care & support we give to our female patients throughout their journey of change here at Smileworks.

As females we promote improving yourself day after day in whatever way that may be. International Women's Day to me is a reminder of the empowerment of women towards other women in every aspect of life.  From the positive encouragement we give to each other in the workplace to perform better each day to the constant care & support we give to our female patients throughout their journey of change here at Smileworks.  As females we promote improving yourself day after day in whatever way that may be."
Dr Pinar Akman phD PGCert BDS 
SMILEWORKS DENTAL IMPLANTOLOGIST / RESTORATIVE DENTIST
Dr Pinar has a phD so is actually a doctor twice over.  She is our Implantologist and restorative dentist at Smileworks and was unavailable to comment for International Women's Day due to being involved in a complex case and having her own practice that she attends for part of the week (we do flexible working time at Smileworks) Interestingly she has a pHD in Engineering, one of the most male dominated subjects for further education (reported by the guardian) so is not only an asset to the team but proof that women can do anything.
To read her formidable Implantology bio take a look here.
Abby Harding
FRONT OF HOUSE
Abby is one of our newest members of the team and joins us on our front of house team from the hospitality industry.  She has already make an impressive impact at Smileworks being published in the popular business blog Be the Business with her article about transparency in business.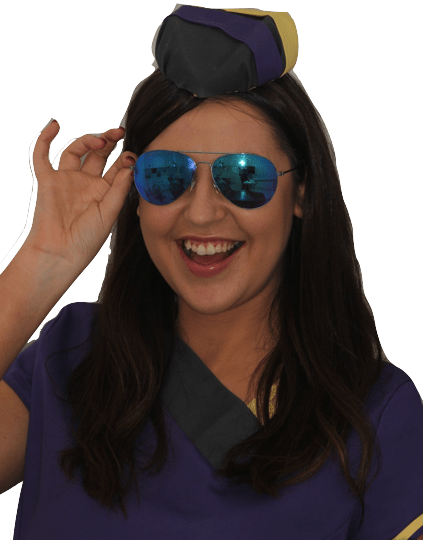 "On International women's day I am reflecting on how it's a woman's prerogative to change her mind!  Coming from the hotel industry I could never have never imagined that it was possible to combine such an incredibly high standard of dental work with a genuine love for people. Working with such an inspiring group of women makes me feel like I have found a home!"
Smileworks Semi Permanent Makeup Artist and Beautician at our Liverpool practice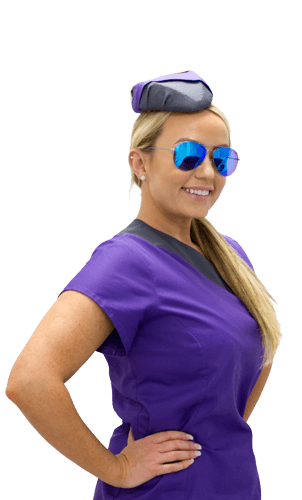 Hannah's talent and dedication is never in dispute and jsut like our CEO, Ed, she's got a background in law so can handle herself with some of the most edgy people you're ever likely to meet.  But here at Smileworks she's our dual qualified Beautician and Semi permanent makeup artist and produces beautiful results for patients. Her motto is leave people feeling better than how you found them.  And she certainly practices this philosophy spreading happiness throughout the practice.
And just to prove that we're not got some creepy feminist hiring policy we made a video showcasing some of our male employees and also some reviews from men. After all International Women's Day is about quality and equality not positive discrimination.  Smileworks sometimes feels like a little oasis of calm in a world going crazy with people fighting and trying to do one another harm.  All we want to do is spread smiles and make women and men alike feel great about themselves and live happy, confident and successful lives.
[google-reviews-pro place_name='Smileworks Liverpool' place_id=ChIJYcxahCghe0gRzAq3iKInT8E auto_load=true rating_snippet=true min_filter=5 view_mode=slider nofollow_link=true]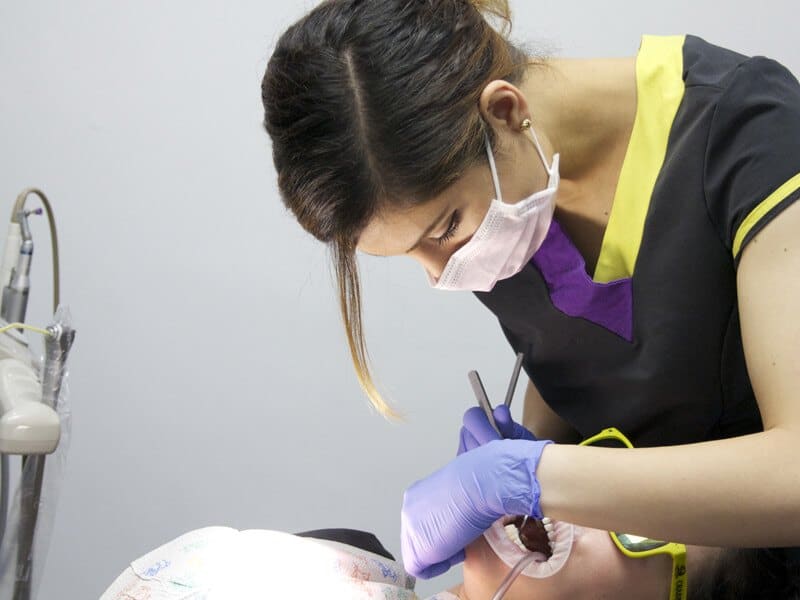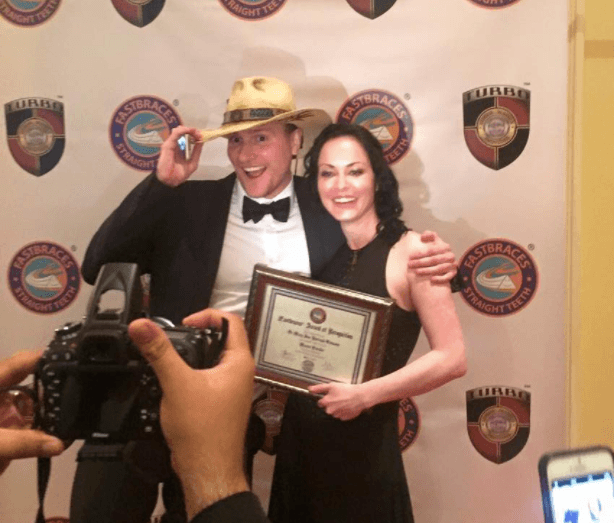 We believe that women have a bright future in dentistry and our caring, talented and nurturing attitude has made us Liverpool's most popular dental practice and also a place of calm, creativity and love for everything we do.
Popular treatments for 2020:
Teeth Whitening | Dental Implants | Gum disease treatment | Orthodontics | Invisalign | Six Month Smiles | Emergency Dental Treatment | Botox | Dermal Fillers | Lip Filler | Threadlift | Veneers | Composite Veneers | Tooth Bonding | Plexr